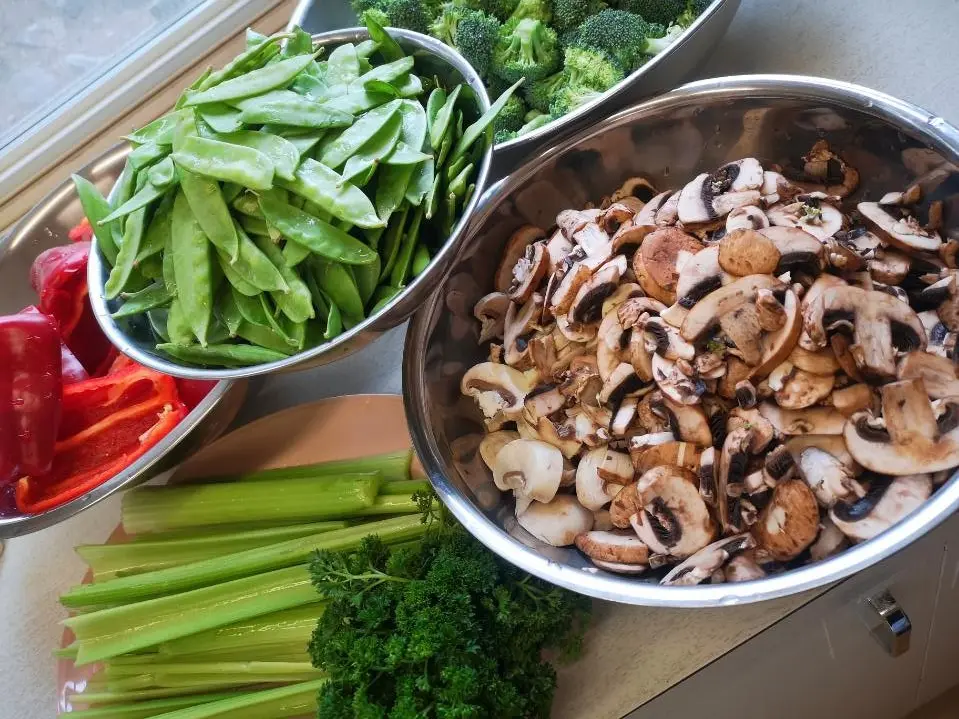 Community Kitchens is up and running again, thanks in large part to your local contributions to Coldest Night of the Year. We committed to using the money raised at the fundraiser in February to keeping Community Kitchens going, and Alanna and her participants are cooking up a storm these days.
Community Kitchens brings together people living with low income to learn how to plan and prepare healthy meals on a budget. It also provides social connection and a chance to learn about other supports they can find in the community. Alanna and her group meet once a week at the United Church in downtown Trail and spend the afternoon cooking enough food for each person's household.
People who participated in Community Kitchens earlier this year told us it helped them make social connections, improved their emotional well-being, and made them feel more secure about food. They also said Community Kitchens improved their cooking skills and their budgeting skills. And they said they wished it was more often than once a week.
"The cooking class was great—it helped me have full meals, let us visit and get to know others, learn new things to eat and prepare. I love it," commented one participant.
"The classes helped me learn to cook, helped my social skills, got me out of the house regularly and inspired me to get a full time job in a fine dining kitchen as a dishwasher. My confidence has improved greatly. My life has direction and it's good to be busy and living better," said another.
We're able to run Community Kitchens thanks to your donations to Coldest Night of the Year, along with contributions from Trail Safeway, the Hamber Foundation and the First Presbyterian Church in Trail. The next session of Community Kitchens starts in January, so contact us if you are interested in joining or know someone who would benefit from participating.
And don't forget that Coldest Night of the Year is coming in February, and we're aiming for an even bigger turnout in 2024!