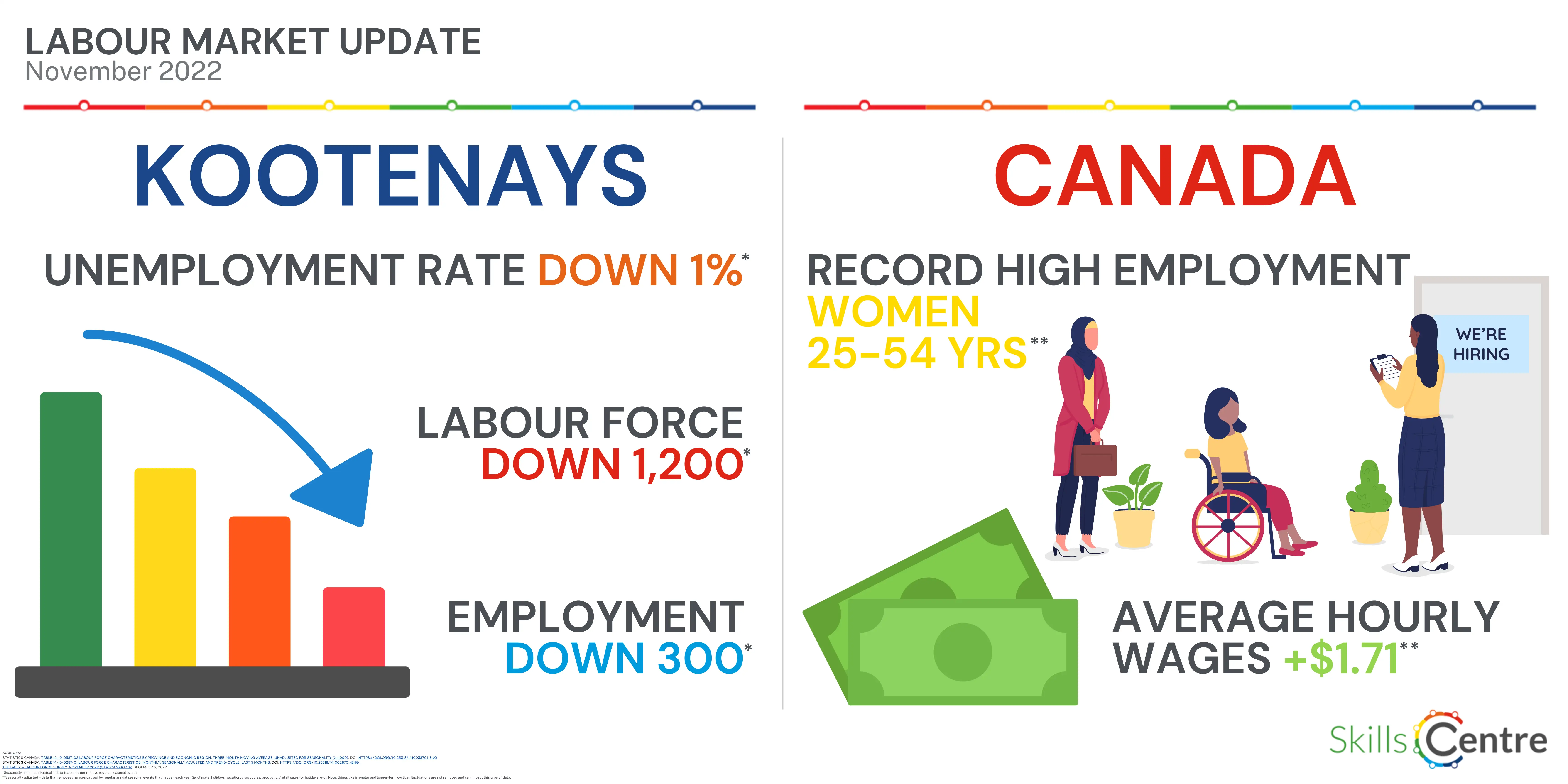 Women reach record high employment
The good news: women 25 to 54 years old continue to secure employment at record high levels.
The bad news: income inequality is still prevalent.
Pay equity for women continues to be critically unmet. High inflation, persistent gendered wage gaps, and low wage growth in predominantly female sectors are a few major factors contributing to this. This inequality reduces women's purchasing power in our economy. That means women have a reduced ability to purchase and consume goods and services competitively, putting them at a predetermined disadvantage.
As detailed by the Canadian Women's Foundation, "pay inequity is so important because earnings are a key determinant of economic well-being in Canada… It's one of the root causes of gendered poverty."
In January, we will be releasing more in depth blogs on women in the economy and 2023's potential for a recession. Stay tuned for those.
Going to college after university
Stats Canada released their final census report of the year on November 30, with results on education, labour force, and minority official languages. It showed that 24.1% of BC college students already hold a bachelor's degree or higher degree before entering college. Nationally, closer to 20% of college students already hold a degree.
Women were 6.2% more likely than men to possess a bachelor's degree or higher when they start a college program. The most common studies for these students were human resources/management, nursing specializations (eg, critical care nurse), and allied health professions (eg, paramedic).
Statistics Canada's November Labour Force Survey data
Kootenays • 3.9%* unemployment rate, down 1% from October • 6,600 fewer people are looking for work since June • 1,200 more people are no longer in the labour force • Employment fell by 300 jobs while .8% fewer people participated in the labour market
BC • 4.4%** unemployment rate, up .2% • Gained 8,800 full time jobs yet had an overall decline in jobs (-13,700) driven by a decrease in part time positions • 105,000 more people work in BC than pre-pandemic • BC leads in women's job recovery with 73,500 more working now than pre-pandemic
Canada • 5.1%** unemployment rate, down .1% • Core age workers (25-54 years) saw employment grow by 38,000 more people employed led by women who accounted for 25,000 of those workers • Core age women reached a new record high employment rate of 81.6% • 10,000 more people are employed than last month • Average hourly wages are up 5.6% (+1.71, $32.11) compared to last year at this time
The census release also highlighted how Covid-19 has changed the current labour force: three times more people work from home now than before the pandemic, and public transit commuting has declined by 50% over the past three years.
Do you see yourself in any of these scenarios?
Are these fluctuations in the labour market affecting you? Do you want to look at new training opportunities? If you need help with your skills upgrading or job search, contact us to see how the Skills Centre can help you. Interested in the full survey? Check it out here. Read more of the Census release here.
Alia Locken, Research Officer at the Skills Centre, prepared the statistical interpretations of Statistics Canada's data release. If you have any information and/or questions, or would be interested in sharing about your experience in our local labour market, contact Alia at alocken@skillscentre.ca or by phone at (250)368-6360 ext 223.
*Unadjusted, 3-month moving average **Seasonally adjusted
Sources: Statistics Canada. Table 14-10-0387-02 Labour force characteristics by province and economic region, three-month moving average, unadjusted for seasonality (x 1,000) Dec 5, 2022 Statistics Canada. Table 14-10-0287-01 Labour force characteristics, monthly, seasonally adjusted and trend-cycle, last 5 months Dec 5, 2022 BC Government News. Minister's statement on November Labour Force Survey results | BC Gov News Dec 5, 2022 Statistics Canada. The Daily — Labour Force Survey, November 2022 (statcan.gc.ca) Dec 5, 2022 Statistics Canada. Going to college after finishing a degree (statcan.gc.ca) Nov 30, 2022 Statistics Canada. Commuting in Canada during the COVID-19 pandemic: What changed from 2016 to 2021? (statcan.gc.ca) Nov 30, 2022 Canadian Centre for Policy Alternatives (CCPA). Women's earnings lag behind high rates of inflation | The Monitor (monitormag.ca) Nov 23, 2022