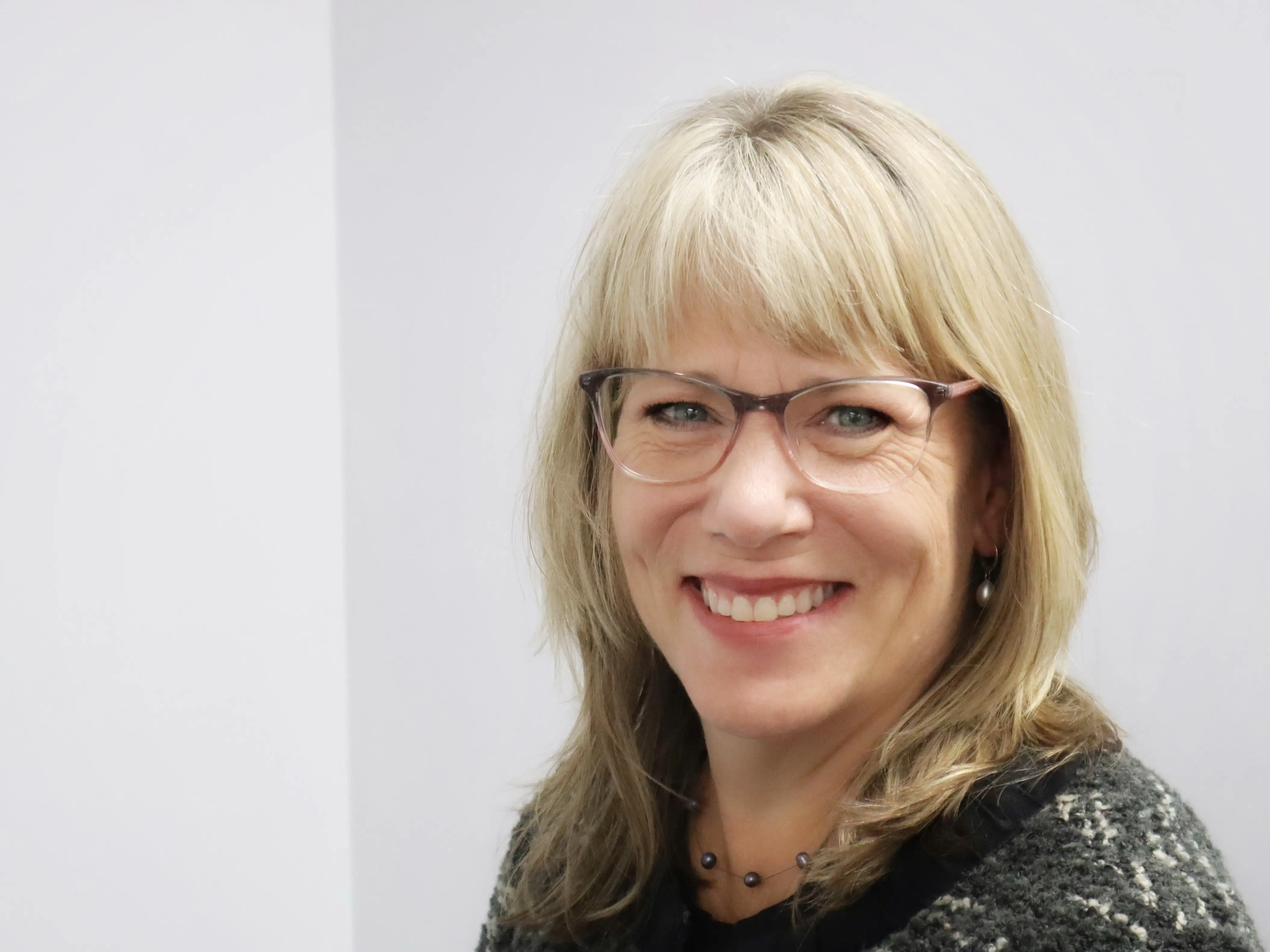 "I believe in giving back to the community. It's now my job to provide services to an organization that serves the community, and it just feels right," Lori Ketchuk says with a smile, clearly happy to have joined our Skills Centre team.
Lori is our new Chief Financial Officer. She grew up in Oliver, then moved to Alberta to attend the University of Calgary and get her accounting designation. Just over four years ago, she moved to Nelson.
"I'm so happy to be back in BC where I get to live and work amongst the mountains and trees and water," she says.
Lori's entire career has been in finance, starting with PricewaterhouseCoopers, then moving to heavy industry in Alberta and BC. She has always volunteered in her community, yet the Skills Centre is her first foray into working for a non-profit, and she says she is excited to learn all the nuances of non-profit accounting.
Lori's son is a student at the National Theatre School of Canada in Montreal, and her daughter is in grade 12 at LV Rogers Secondary School in Nelson.
Getting outside to walk with her Australian terrier, Tessa, a dog she describes as having a "big personality" is a big part of Lori's enjoyment of the West Kootenays.
"I love living here, except when there are grizzly bears at my front door," she says, noting that the three grizzlies that have been hanging around Nelson this fall have visited her neighbourhood on more than one occasion.
Bears aside, we're thrilled to have Lori join our team!