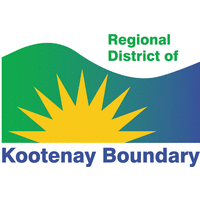 Water/Wastewater Operator 1 or 2
Regional District of Kootenay Boundary (RDKB)
Posted a month ago
Job Description
The Regional District of Kootenay Boundary (RDKB) is located in the southern interior of British Columbia and prides itself on providing smart, sustainable governance and services to its constituents throughout our 8,200 km2 region. Join us here where you'll find mountains, lakes and rivers, abundant breathtaking vistas and endless adventures, not to mention a burgeoning arts and culture scene. Our head office is located in the City of Trail, which combined with the nearby communities of Warfield, Montrose, Fruitvale and Rossland have a population of approximately 20,000.
The RDKB is currently seeking applications for a temporary, full-time Water/Wastewater Operator to work with the Utilities department in Trail, BC on a 6 month contract. Reporting to the Manager of Infrastructure and Sustainability, the successful candidate will join a team of professional operators working across multiple water and wastewater treatment facilities in the Greater Trail area, including the Columbia Pollution Control Centre (CPCC).
The CPCC is in the early stages of more then $63 million in upgrading to the wastewater treatment facility from a primary to a secondary system, which is vital to support our ecosystems, residents and First Nations. This system will not only have additional biological treatment and UV disinfection, but will also include an effluent heat-recovery and reclaimed water system with numerous benefits to the community.
The Water/Wastewater Operator is responsible for the day-to-day operations of the CPCC facility and pumping station, and regional mains. Under the guidance of the Chief Operator, the Operator operates a variety of equipment and performs routine and emergency maintenance and repairs throughout the area. This position will suit an Operator who is conscientious, with awareness of and the ability to respond to subtle changes in plant processes and corresponding infrastructure. The ideal candidate will demonstrate mechanical aptitude and enjoy working both independently as well as part of the team.
To be considered for this position, candidates must possess:
WWTP or WWC Level I or II certification through EOCP Post-secondary qualifications in Water and Wastewater Treatment considered desirable Additional EOCP Wastewater Treatment / Wastewater Collections certification considered an asset Successful completion of Grade 12/GED with strong math skills Ability to perform the physical duties of the role Valid Class 5 BC Drivers License
For more information on this position, please review the job description available on the RDKB Careers page. To be considered for this opportunity, please submit a cover letter and resume to Human Resources at hr@rdkb.com by Tuesday July 26, 2022.
Position Information Status: Temporary, Full Time – 6 months Hours of work: Monday to Friday, 40 hours per week (7am – 3pm) Union: CUPE Local 2254 Compensation: $36.01 – 37.66/Hour (2022) dependent on certification
The RDKB is an equal opportunity employer and welcomes applications from all qualified candidates. Only those applicants shortlisted for this opportunity will be contacted. The RDKB thanks all candidates for their interest.
Contact Information
Related programs and certificates
This is related text
View all