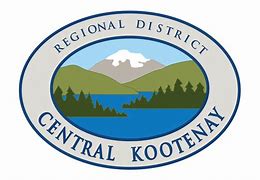 Water Operations Manager
Regional District of Central Kootenay
Posted a month ago
Job Description
The Regional District of Central Kootenay (RDCK) is inviting applications for Water Operations Manager position in our Environmental Services Department.
The Water Operations Manager ensures the safe, uninterrupted, affordable, and compliant provision of water services to residents of the Regional District. This position is responsible for the establishment, operation, administration and maintenance of all RDCK water services, ensuring delivery of service to RDCK customers for more than 20 water and drainage systems.
Reporting to the General Manager of Environmental Services, the Manager is responsible for the Water Operations budgets and small capital projects. As a leader in the Environmental Services department, the Manager will work collaboratively to influence and work within the long-range strategic, budget and operating plans.
REQUIRED KNOWLEDGE, SKILLS AND ABILITIES: Ability to supervise and direct staff Ability to develop and monitor budgets and roll out operations and maintenance schedules Demonstrated water treatment and distribution skills Familiarity with relevant provincial and federal acts, regulations and guidelines Demonstrated ability to track, analyze and report on utilities data Ability to understand technical manuals and engineering drawings
REQUIRED TRAINING AND EXPERIENCE: Diploma in Water and Wastewater Technology or a related field 3-5 years of experience in a supervisory role in a water treatment or distribution environment An equivalent combination of work experience and education will be considered for this position Water Distribution Level 2 with BCWWA (or equivalent) Water Treatment Level 2 with BCWWA (or equivalent) Previous experience using SCADA or similar programs Confined Space Entry certification Trenching Safety certification WHMIS Current BC Drivers License with satisfactory Drivers Abstract Satisfactory Criminal Record
This posting along with a detailed job description can be found on our website at www.rdck.ca/jobs. Applications will be accepted until 9:00 am June 13, 2022.
To apply please complete our online application which can be found here: Employment Application.
For more information contact: humanresources@rdck.bc.ca | 250.352.1546
Thank you for your interest in working with the Regional District of Central Kootenay. All submissions will be acknowledged although only those individuals shortlisted to participate in the interview/testing process will be contacted. This posting may be used to fill other similar positions within the RDCK over the next six months.
Additional Info
Organization: Regional District of Central Kootenay Location: Nelson, BC Region: West Kootenay / Boundary Professional Category(s): Water Services Posted: May 27, 2022, 2:16 pm Expires: June 13, 2022, 9:00 am
Employment Type: Full Time Employment Length: Permanent Education Requirement: College, CEGEP or other non-university certificate or diploma from a program of 1 year to 2 years Job Experience: 3 years to less than 5 years
Contact Information