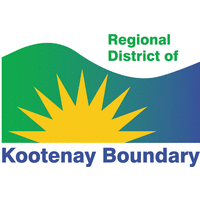 Wastewater Treatment Plant Operator Level 1 or 2
Regional District of Kootenay Boundary
Posted 7 months ago
Job Description
The Regional District of Kootenay is seeking a certified Wastewater Treatment Plant Operator Level 1 or 2 for the Columbia Pollution Control Centre in Trail, BC. This is a unionized position, on a 1 year temporary, benefitted, full-time contract.
The Regional District of Kootenay Boundary (RDKB) is comprised of five electoral areas and eight municipalities with a total population of over 31,000 residents. Employing over 175 employees, the RDKB provides 69 services to its constituents. Our Head Office is based in Trail, BC, on the Columbia River, just 9 kilometers north of the Canada-USA border. Nestled in the Selkirk and Monashee mountain ranges, Trail is a four-season destination, offering an abundance of outstanding recreational activities including mountain biking, skiing, golfing, hiking, fishing and kayaking.
Under the daily guidance of the Chief Operator, the Wastewater Treatment Plant Operator will be responsible for the day-to-day operations of the wastewater treatment facility, pumping stations and collections system. This position will suit an Operator who is conscientious, with awareness of and ability to respond to subtle changes in plant processes and its corresponding infrastructure. We are seeking a problem solving, adaptive worker who enjoys learning on the fly, working both independently and as part of the team.
To be successful in this position, applicants must possess their Wastewater Treatment Plant or Collections Operator Level I or II certification (WTP or WWC Level I or II) through EOCP. The successful candidate must also have the ability to perform a variety of physical duties.
This is a temporary position 1 year position with CUPE Local 2254 offering an hourly rate of pay of $35.30 for Level 1 Operator and $36.29 for a Operator Level 2 (January 1, 2021). This is a full time position, working 40 hours per week. Please review the full job description for more information, available at RDKB.com/Careers.
To apply, submit your resume and cover letter to hr@rdkb.com by no later than 4pm, Friday, October 29, 2021.
Applicants not contacted within two weeks of the competition closing date are thanked for their interest.
Contact Information