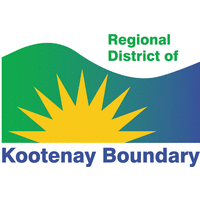 Victim Services Case Worker: RCMP Trail Detachment
The Regional District of Kootenay Boundary
Posted a month ago
Job Description
The RDKB is currently seeking applications for a Victim Services Case Worker to join the Trail & Greater District RCMP-based Victim Services Program. The Case Worker will work with police to deliver services to individuals and families who have been affected by crime and other traumatic incidents in the Greater Trail area. This is a permanent, benefitted position including health, dental, paid vacation and sick time.
The Victim Services Case Worker will provide emotional, administrative and logistical support to victims, witnesses and their family members following a crime or traumatic event. They will assist clients by providing status information on police investigations and assist them in learning about and navigating the justice system, as well as learning skills and practices for crime prevention. This is a broad role, with the goal of meeting clients where they're at and empowering them as they move forward.
The hours of work are 20 hours a week, with a flexible schedule. The ideal candidate will not only possess the required qualifications and experience, but also demonstrate tact, discretion and a high regard for client welfare in all that they do.
To be considered for this position, candidates must possess:
A Bachelor degree in social work or related discipline Experience in case management Skills and experience with the criminal justice system; crisis intervention; trauma and grief reactions; and client support services and processes Valid BC Class 5 Drivers License Possession of an RCMP Enhanced Security Clearance considered an asset* For more information on this position, please review the job description available here.
To be considered for this opportunity, please submit a cover letter and resume to Human Resources by no later than Wednesday July 20, 2022.
*Please be advised, the enhanced security clearance is a requirement of employment in this role, but takes a number of months to attain. If the successful candidate does not already possess the clearance, their employment will be delayed until a satisfactory clearance is received.
The RDKB is an equal opportunity employer and welcomes applications from all qualified candidates. Only those applicants shortlisted for this opportunity will be contacted. The RDKB thanks all candidates for their interest.
Job Type: Part-time Part-time hours: 20 per week
Benefits:
Dental care Extended health care On-site parking Vision care COVID-19 considerations: All common surfaces are professionally cleaned on a regular basis, face masks can be worn and social distancing is encouraged.
Ability to commute/relocate:
Trail, BC: reliably commute or plan to relocate before starting work (required) Application question(s):
Do you have a Bachelor's degree in social work or a related discipline?
Contact Information
Related programs and certificates
This is related text
View all