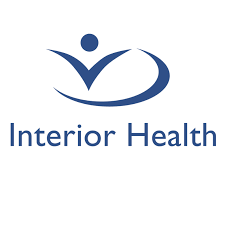 TRANSITION LIAISON NURSE
Interior Health
Posted 23 days ago
Job Description
We are seeking an experienced Registered Nurse with a combination of recent experience in acute and community care nursing, to join our team at the Elk Valley Hospital in Fernie.
Shift times are 08:00 to 15:42 on Tuesday, Wednesday and Thursday on an as needed basis. This is a casual position. Casual means hours are not guaranteed and that days of work and shift times may vary. Many careers with us begin with casual employment and lead to permanent or temporary career opportunities.
The RN Transition Liaison takes a collegial and collaborative approach working with multidisciplinary/multi-agency teams in leading the planning, implementation, evaluation and coordination of patient/client access and care transition activities between IH facilities and health care services across the continuum of care for all assigned patients/clients with complex care planning and health service needs.
Responsible for providing comprehensive assessment of individuals and is responsible for identifying variances from care/discharge plans and service needs, as well as resolution of patient/client, caregiver and system issues. The RN Transition Liaison acts as a resource to patients/clients/families and various health service teams/professionals in the assessment of patient/client needs and eligibility for appropriate services/resources.
This position is responsible for: establishing and facilitating communication linkages between IH facilities, health care services, community partners, physicians, health professionals and families/patients/clients; communicating changes in the day to day access and care transition service needs of the patient/client; and liaising with the multidisciplinary team so that changes in capacity and utilization can be anticipated, monitored and alternate strategies developed in order to facilitate the most effective use of health service resources to meet patient/client needs.
If you have honed your nursing skills, are a strong communicator and this position sounds like the challenge you are looking for; apply today and put your skills to the test!
Qualifications
-Graduation from an approved School of Nursing plus two (2) years recent related clinical experience which includes a combination of Community and Acute Care nursing experience working with complex clients; or an equivalent combination of education, training and experience. -Current practicing registration with the College of Registered Nurses of British Columbia (CRNBC) required. -Current valid BC Drivers License required.
Contact Information