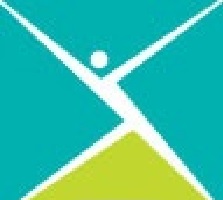 Tenant Support Worker
CMHA Kootenays
Posted 7 days ago
Job Description
Summary:
JOB SUMMARY: Provides support, advocacy, information, education and referrals to Anderson Gardens tenants
Qualifications:
 Diploma in related human, social services or administration field.
 One (1) years recent related experience.
 Or an equivalent combination of education, training, and experience.
 Current BC Driver's License and reliable personal vehicle willing to use for work tasks.
 Knowledge of local community resources and awareness of local cultural diversity & local social sector issues
 Strong Microsoft Office (Outlook, Word, Excel, PowerPoint) skills
 Ability to read and interpret documents such as safety policies, operating and maintenance procedures and manuals.
 Ability to write routine reports and correspondence.
 Ability to define issues, collect data, establish facts and draw valid conclusions.
 Ability to manage stressful, emergency and crisis situations.
 Ability to work cooperatively with individuals from diverse economic, cultural and social backgrounds.
 Ability to participate in meetings, conferences and other events outside of regular work hours.
Description:
Key Duties and Responsibilities:
 Orients and assists tenants to settle in at Anderson Gardens
 Actively connects tenants to appropriate community supports and services, when required (i.e. support services, education, employment and health).
 Liaises with other service agencies and professionals and maintains current knowledge of community based resources.
 Produces and maintains tenancy notes, tenant records/files, documents, forms and statistical information.
 Provides a variety administration support services in order to ensure efficiency and effectiveness at Anderson Gardens
 Completes light maintenance duties and repairs including light changes, painting, cleaning and blinds at Anderson Gardens.
 Creates and implements recreational programs based on tenant's needs, skills and interests at Anderson Gardens
 Provide vacation coverage for Property Manager, when required.
 Performs other related duties as required.
Additional:
Must be available Wednesdays and Fridays and third day is flexible between Monday, Tuesday or Thursday
Contact Information