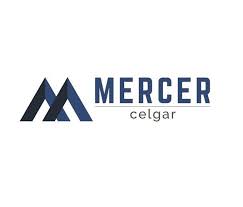 Temporary Business Analyst
Mercer Celgar
Posted 4 months ago
Job Description
The Business Analyst serves the organization by providing proactive, analytical support, while ensuring the integrity of both data and systems. The Business Analyst is a team player who is committed to structured problem solving, encouraging collaboration and data-driven solutions, while seeking continuous improvement opportunities. Complete discretion is expected as this position may deal with privileged information.
This is a term position that will last approximately two years, beginning in the spring of 2022, with the possibility of extension.
Key Responsibilities
Supporting the accounting month-end activities through the preparation and analysis of fixed cost variance reports and overall financial statement review
Completing the financial forecast following each month end close
Supporting the senior leadership team with cost control and budget accountability; including preparing for and leading monthly Business Review Meetings
Coordinating and executing the annual long term plan and budget; including operations, maintenance, labour, and consolidation
Assisting maintenance and operations departments with shutdown cost forecasting, reporting, and analysis
Providing ad hoc analysis and support as required
Extracting, compiling, and managing data from various systems to support the Business Excellence function
Education and Experience
Degree (B.Sc./B.A.) or Diploma (Dip.) in Commerce, Business Admin, Finance or similar 4 year post-secondary discipline
Professional Designation (i.e., CPA, CFA) or working towards
3 years of progressive experience in roles related to financial analytics and planning
Proficiency with Microsoft Excel
Demonstrated ability with enterprise resources systems (ERP)
Submit your resume to our HR Department by email: recruitment.mc@mercerint.com
Resumes and all supporting documents must be submitted no later than February 18, 2022 quoting competition number 2022-100
We are an equal opportunity employer
Mercer International Inc.
At Mercer International Inc., we are exceptional people creating bioproducts for a more sustainable world. We are a diversified global producer of forest products, bioproducts, and green electricity with operations in Germany, Canada, and Australia with a consolidated annual production capacity of approx. 2.2 million tonnes of kraft pulp and 550 million board feet of softwood lumber. For further information, please visit www.mercerint.com.
Mercer Celgar
Mercer Celgar is one of four pulp operations owned and operated by Mercer International Inc, producing pulp, bio-energy and bio-extractives. Mercer Celgar is situated near Castlegar, BC, where we employ 427 team members who work together to produce approximately 500,000 tonnes of Northern Bleached Softwood Kraft pulp, enough eco-certified green energy to supply our own needs plus up to an additional 20,000 homes and 250,000 litres of turpentine annually.
At Mercer Celgar, we make more than just pulp. We are also working hard to help build a more sustainable and positive economic future for Castlegar, our surrounding communities and the families that live within them. For further information, please visit our website at www.mercerint.com
Contact Information