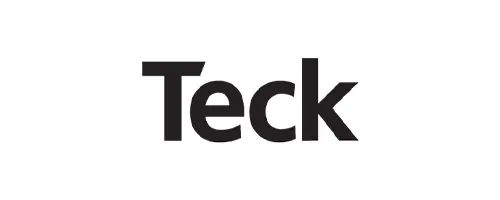 Technologist, Technical Services
TECK
Posted 6 months ago
Job Description
Reporting to the Senior Process Mineralogist, and working under the direction of the Project Leaders, the Technologist, TST, carries out and provides accurate experimental data for assigned projects. This posting is in the area of Applied Mineralogy & Geosciences.
Responsibilities:
Be a courageous safety leader, adhere to and sponsor safety and environmental rules and procedures Carry out bench scale, pilot plant, and plant scale test work, either independently or under the supervision of a Project Leader Gather, collate, and report experimental data and observations from assignments to assist process investigations; recommend modifications to procedures and equipment Participate in the planning of test programs; selection and assembly of test apparatus to meet project objectives Select, develop, and implement appropriate standard operating procedures required to complete a specific test program Conduct rapid assays, analyses or other diagnostic tests following standard procedures to enable quick evaluations of samples or test runs Work off site at other operations independently or as part of a project team. Travel to conduct work at other Teck Resources sites is a requirement at TST Provide training to other technicians
Qualifications:
Graduate of a recognized Institute of Technology or University in metallurgical, mineral processing or chemical sciences with five or more years relevant work experience Demonstrate familiarity with metallurgical and mineralogical techniques particularly mineral processing techniques such as flotation, heavy media separation and classification. Experience with water treatment processes and dust emissions mitigation would be an asset Have experience working in laboratory mineral processing environment or operations would be an asset Possess computer skills including familiarity with MS Office software (Word, Excel, PowerPoint) Team player with good communication skills is essential
Successful candidates must be fully vaccinated against infection by COVID-19. Candidates who are unable to be vaccinated due to a personal characteristic protected under applicable human rights legislation may request to be exempt from this requirement. We will do our best to accommodate those who are unable to be vaccinated.
At Teck, we value diversity. Our teams work collaboratively and respect each person's unique perspective and contribution.
Qualified applicants interested in joining a dynamic team are encouraged to submit a resume and cover letter electronically.
We wish to thank all applicants for their interest and effort in applying for the position; however, only candidates selected for interviews will be contacted.
Teck is a diversified resource company committed to responsible mining and mineral development with major business units focused on copper, steelmaking coal, zinc and energy. Headquartered in Vancouver, Canada, its shares are listed on the Toronto Stock Exchange under the symbols TECK.A and TECK.B and the New York Stock Exchange under the symbol TECK.
The pursuit of sustainability guides Teck's approach to business. Teck is building partnerships and capacity to confront sustainability challenges within the regions in which it operates and at the global level. In 2020, Teck was named to the Dow Jones Sustainability World Index (DJSI) for the eleventh straight year, indicating that Teck's sustainability practices rank in the top 10 per cent of the world's 2,500 largest public companies in the S&P Global Broad Market Index.
Learn more about Teck at www.teck.com or follow @TeckResources
Contact Information