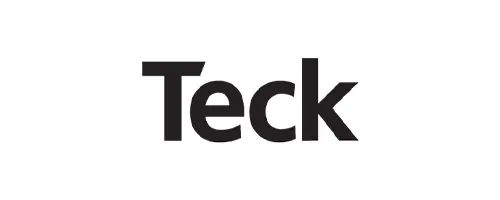 Technician Trainee, Metallurgy & Technology Teck Resources
Technician Trainee, Metallurgy & Technology Teck Resources
Posted 12 days ago
Job Description
A vacancy exists in Process Support & Development for a Technician Trainee, Metallurgy & Technology, who will report to the Superintendent, Process Optimization.
The job group for this role will range between 23 – 29 and be determined based on experience as per the Technician Starting Schedule.
There are two positions available.
Responsibilities:
Be a courageous safety leader, adhere to and sponsor safety and environmental rules and procedures Operate, troubleshoot and modify laboratory and pilot-scale equipment Assist with design and construction of laboratory and pilot scale setups Assist with updating process drawings, such as flowsheets and P&IDs Assist with technical investigations, including plant sampling, measurement of operating parameters, and visual observations which contribute to the development and improvement of operating plant processes and process control Provide technical data compiled from various sources, along with preliminary analyses of the data Assist with the process development, start-up, and handover stages of projects Write reports on test work or plant sampling work conducted Communicate effectively, both written and verbal, with supervision, trades personnel, project leaders and other technical personnel
Qualifications:
Graduate of a recognized Institute of Technology or University in metallurgical, mineral processing or chemical sciences is required Candidates with working knowledge of physical, chemical and metallurgical processes will be given preference Working towards or eligible for registration with Applied Science Technologists and Technicians of British Columbia (ASTTBC) would be an asset An ability to work both independently and as part of a team to contribute to the success of a technical group is required Highly organized self-starter with strong time management skills are a must Proficiency in computer systems: MS Office, including Word, PowerPoint and Excel is required Experience with process data systems and metallurgical modelling software an asset
At Teck, we value diversity. Our teams work collaboratively and respect each person's unique perspective and contribution.
Qualified applicants interested in joining a dynamic team are encouraged to submit a resume and cover letter electronically.
We wish to thank all applicants for their interest and effort in applying for the position; however, only candidates selected for interviews will be contacted.
Teck is a diversified resource company committed to responsible mining and mineral development with major business units focused on copper, steelmaking coal, zinc and energy.
Headquartered in Vancouver, Canada, its shares are listed on the Toronto Stock Exchange under the symbols TECK.A and TECK.B and the New York Stock Exchange under the symbol TECK.
Quick Apply
Contact Information
Related programs and certificates
These programs and certificates may be relevant for you. Contact us to learn more!
View all