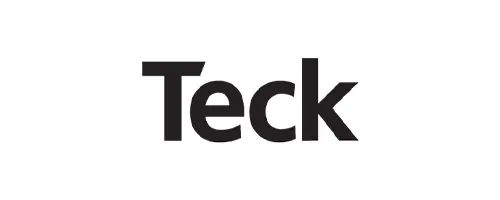 Technician, Microbiology, Technical Services, Trail (TST) - (Temporary 12 months)
Teck Resources
Posted 2 months ago
Job Description
Reporting to the Senior Environmental Scientist, the Technician, Microbiology, Technical Services, Trail (TST), carries out and provides accurate experimental data for assigned projects.
This position is in the Environmental Technologies group.
Responsibilities: Be a courageous safety leader, adhere to and sponsor safety and environmental rules and procedures Conduct complex experimental research programs under minimal supervision Design, construct, operate, troubleshoot, and modify procedures and equipment used for laboratory, micro-scale plant and pilot-scale plant process simulations; work includes microbiology, biohydrometallurgy, biochemistry Contribute to the success of technical investigations by providing input into the planning of projects Use various types of lab-scale and pilot-scale microbiological equipment in the course of a test program Maintain biological cultures, follow biosafety and microbiology procedures, perform molecular biology techniques (ie DNA extractions), to converse in microbiology terms Conduct appropriate analyses and alter analytical methods or procedures that may be required to monitor the process or mechanisms being studied Monitor and troubleshoot processes, perform chemical analyses, change variables, record pertinent data, and produce written reports evaluating test work and recommend actions Conduct test work within operating plants, communicate with plant personnel to advise of changes and their effect on plant processes
Qualifications: Bachelor of Science with a focus on Micro or Molecular biology or genetics is required as a minimum Demonstrated familiarity with metallurgical, mineralogical and/or water treatment technologies at bench and pilot plant scales would be an asset. Experience working in laboratory mineral processing, water treatment, environment or operations would be an asset Possess computer skills including familiarity with MS Office software (Word, Excel, and PowerPoint) Team player with good communication skills is essential Travel for offsite work is a requirement for this role
At Teck, we value diversity. Our teams work collaboratively and respect each person's unique perspective and contribution.
Qualified applicants interested in joining a dynamic team are encouraged to submit a resume and cover letter electronically.
We wish to thank all applicants for their interest and effort in applying for the position; however, only candidates selected for interviews will be contacted.
Teck is a diversified resource company committed to responsible mining and mineral development with major business units focused on copper, steelmaking coal, zinc and energy.
Headquartered in Vancouver, Canada, its shares are listed on the Toronto Stock Exchange under the symbols TECK.A and TECK.B and the New York Stock Exchange under the symbol TECK.
Learn more about Teck at www.teck.com or follow @TeckResources
Contact Information
Related programs and certificates
These programs and certificates may be relevant for you. Contact us to learn more!
View all