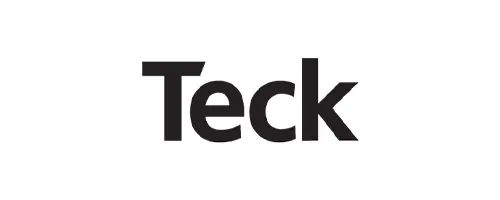 Technician, Environmental Monitoring (Casual)
Teck
Posted 22 days ago
Job Description
Location:
Trail, British Columbia, CA Closing Date: September 5 2023
Reporting to the Environmental Engineer or Specialist, the Casual Technician, Environmental Monitoring provides reliable, quality assured environmental data to Teck Metals Ltd. for government agencies and other external parties.
Responsibilities:
Be a courageous safety leader, adhere to and sponsor safety and environmental rules and procedures
Collect and prepare environmental samples for analysis to accepted government standards, Teck procedures, and industry best practice
Apply specialized knowledge and skills to set up and perform stack, flue and groundwater monitoring to accepted government standards and written Teck procedures
Perform calculations from analytical results and field collected parameters; maintain record-keeping systems including securely recording and retrieving
Prepare and submit environmental data and reports to a variety of internal and external stakeholders
Install, repair, rebuild and maintain testing equipment
Provide guidance to operations in regards to Environmental Management
Qualifications:
Formal post-secondary education from a recognized technical school in environmental sciences or completion of formal training courses in environmental sciences, or possess equivalent practical experience including stack or effluent sampling
Good knowledge of Trail Operations processes and of the air, sewer and effluent systems are essential
Good communication skills along with the flexibility to undertake multiple tasks and work effectively within a team environment are necessary
Proficiency in the operation of computers using various on-line, database and spreadsheet software and a good understanding of the Environmental PDE System is an asset
Valid Class 5 driver's license
Ability to work at heights as taking samples from high elevations is necessary
There will be the requirement to occasionally lift heavy sampling equipment
Additional Info
At Teck, we value diversity. Our teams work collaboratively and respect each person's unique perspective and contribution.
Qualified applicants interested in joining a dynamic team are encouraged to submit a resume and cover letter electronically.
We wish to thank all applicants for their interest and effort in applying for the position; however, only candidates selected for interviews will be contacted.
Teck is a diversified resource company committed to responsible mining and mineral development with major business units focused on copper, steelmaking coal, zinc and energy. Headquartered in Vancouver, Canada, its shares are listed on the Toronto Stock Exchange under the symbols TECK.A and TECK.B and the New York Stock Exchange under the symbol TECK.
The pursuit of sustainability guides Teck's approach to business. Teck is building partnerships and capacity to confront sustainability challenges within the regions in which it operates and at the global level. In 2020, Teck was named to the Dow Jones Sustainability World Index (DJSI) for the eleventh straight year, indicating that Teck's sustainability practices rank in the top 10 per cent of the world's 2,500 largest public companies in the S&P Global Broad Market Index.
Learn more about Teck at www.teck.com or follow @TeckResources
Contact Information
Related programs and certificates
These programs and certificates may be relevant for you. Contact us to learn more!
View all