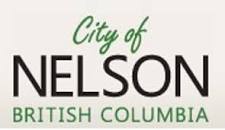 Sustainable Energy Specialist - City of Nelson
City of Nelson
Posted a month ago
Job Description
Reports to: Senior Climate and Energy Strategist Department: Climate and Energy Date Developed: January 2023 Term: Three-year contract with the possibility of renewal
SUMMARY Reporting to the Senior Climate & Energy Strategist, the primary objective of the Sustainable Energy Specialist (SES) is to support the development of plans, policies, actions and programs that move the City of Nelson toward low-carbon resilience. The SES will work closely with cross-departmental teams, community members, industry and utility partners to help achieve the City's targets related to mitigating and adapting to climate change. With a key focus on building energy use, the SES will apply a strategic and quantitative lens to achieve greenhouse gas reduction and energy savings (corporately and in the community), support the transition to low-carbon mobility, and the implementation of the City of Nelson's visionary Climate Plan, Nelson Next.
The City of Nelson is an outcome-focused organization. Success in this role will be measured in greenhouse gas reductions, the development of strategic plans and policies, community participation, cross-departmental collaboration, and effective reporting.
IMMEDIATE SUBORDINATES N/A
PRIMARY OUTCOMES
The City of Nelson's corporately owned buildings and facilities achieve greenhouse gas reductions and energy savings through technical analysis and engagement with key staff; The City of Nelson's corporately owned buildings are stewarded by applying principles of conservation, embodied carbon, asset management, true-cost-of ownership, and lifecycle analysis; The City of Nelson's corporate and community transportation emissions are decreased through efficiency and electrification; Opportunities for enhanced climate leadership in the areas of buildings, transportation, and relevant policies are brought forward and supported by evidence-based analysis and business case development; An equity lens is applied to all internal and external business conducted by the Sustainable Energy Specialist; Climate Reporting is up-to-date and leveraged as a tool to drive emissions reductions through effective communication with staff, Council, and community members; Models climate-positive behaviors and seeks opportunities to reduce the impact of municipal operations and initiatives.
QUALIFICATIONS Preference will be given to applicants with 1 or more of the following:
Graduate degree in business, planning, public policy, sustainability, resource management or a related business field. Certification in any of the following: Registered Professional Engineer, Registered Professional Planner, Sustainable Energy Management credential, Certified Energy Manager designation. Minimum of five (5) years' experience working in a field related to energy or sustainability.
SKILLS
Excellent interpersonal and communication skills (written & oral). Knowledge in energy management and program implementation. Strong qualitative and quantitative skills and ability to conduct numerical analysis (ex: GHG accounting, ROI, true-cost-of-ownership etc.). Excellent organizational, communication (verbal and written) and interpersonal skills. Ability to work collaboratively with colleagues, partners and other stakeholders Strong computer skills (Word, Excel, Outlook, Website software). Physical ability to carry out the duties of the position. Ability to work in all weather conditions. Experience with local government processes, relevant legislation and bylaws is preferred. Experience and interest in community engagement and collaborative initiatives. Experience in business case development and project management. Experience building and maintaining strong relationships. Experience managing complex projects and initiatives. Knowledge of best practices in Justice Equity, Diversity and Inclusion. Ability to work autonomously with minimal supervision. Proven problem-solving, strategic thinking, and prioritization skills. Proficiency with word processing, email and spreadsheet software (such as MS Word, Excel and Outlook).
COMPETENCIES Communication Problem Solving Engaging External Partners Project Management Quantitative Analysis
APPLY NOW
Education Requirement: Master's degree Job Experience: 5 years or more
Contact Information