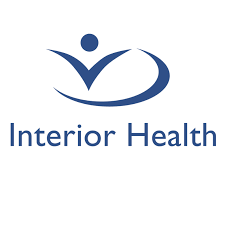 SUPPORT SERVICE SUPERVISOR
Interior Health
Posted a month ago
Job Description
Position Summary
Interior Health is hiring a Permanent Full Time Support Services Supervisor for Boundary & District Hospital in beautiful Grand Forks, BC.
Please Note Only candidates who have graduated from an approved Food Service Supervision diploma program will be considered. CSNM registration is an asset**i]
The typical duties and responsibilities of a Food Services Supervisor include: • Supervises designated staff by scheduling and coordinating work assignments, determining related training and orientation requirements, and providing feedback to employees. • In consultation with the Clinical Dietician, plans menus and develops recipes according to nutritional and therapeutic diet needs of the patients/residents. • Estimates food requirements, and orders and receives supplies and resolves discrepancies with suppliers. • Visits patients/residents and/or family members to obtain and exchange diet-related information. • Monitors expenditures for assigned areas; makes recommendations regarding budget allocations and resolves discrepancies for the assigned areas. • Evaluates meals being served to ensure established standards of quality and quantity are maintained. • Coordinates meal preparation, pricing and other related duties for community based services such as Meals on Wheels • Assists in co-ordinating and maintaining facility in-house services by coordinating cafeteria services including pricing, staffing allotment, coordinating closure of cafeteria and securing money upon closure. • Performs recommended audits to ensure that established food service and quality assurance standards are met. • Monitors the storage of food, supplies and related items.
Hours of work: Monday to Friday from 07:30 to 15:30
Come live, work and play where others only vacation. Make a difference. Love your work. Apply today!
Please upload a copy of your Food Service Supervision and Food Safe certificate*
Qualifications
Education, Training and Experience: • Graduation from a recognized two-year program in Food Service Supervision • One year's recent, related experience or an equivalent combination of education, training and experience. • Food Safe Certificate
Skills and Abilities: • Ability to communicate effectively both verbally and in writing • Ability to deal with others effectively • Ability to supervise • Ability to organize work • Ability to operate related equipment • Physical ability to carry out the duties of the position
Contact Information