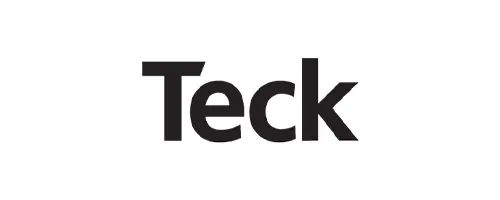 Supervisor, Receiving & Sampling
TECK
Posted a month ago
Job Description
Reporting to the Group Superintendent, Raw Materials, the Supervisor, Receiving & Sampling provides technical expertise to Trail Operations on matters related to sampling, sample preparation, directs the operation of Sampling and Receiving, materials handling and inventory control; coordinates the day-to-day delivery of raw materials, fuels and fluxes to the Trail Operations metallurgical plants; and directs the operation and maintenance of the Thaw Sheds and Trail Operations Truck and Rail Scales.
Responsibilities:
Be a courageous safety leader, adhere to and sponsor safety and environmental rules and procedures Provide the technical expertise to ensure safe environmental and cost-effective sampling, sample preparation, materials handling, and inventory control Ensure that samples are representative of shipments, free of contamination and provide an unbiased settlement for Teck Metals and the Supplier by overseeing development and implementation of reliable sampling techniques Ensure that operating process schedules are met by working with business area management to establish process requirements, coordinating the timely receipt of process materials with transportation companies, Raw Materials and Teck Metals' Traffic departments Direct the operation of the Receiving and Sampling section to ensure the timely accurate availability of information related to the settlements and the treatment of required materials Ensure on time availability of process materials by providing technical assistance to and working with Raw Materials as a member of a team aimed at minimizing materials handling/control problems Direct the operation of Trail Operations Thaw Shed and Rail and Truck scales Ensure that plant sample bucking and preparation is conducted in a timely and accurate manner Use Performance Management techniques to promote continuous improvement and quality assurance, encouraging employee involvement and safe hygienic work practices Contribute to the success of Raw Materials by monitoring costs and explaining variances Additional responsibilities as required
Qualifications:
Post-secondary degree or diploma Minimum 4 years' experience in a related field, of which 2 were in a leadership capacity Working knowledge of WorkSafeBC Knowledge of environmental and transportation regulations Clear understanding of change management Ability to set and manage multiple priorities based on relative importance and urgency Excellent interpersonal and communication skills and ability to cultivate strong collaboration with operations Strong analytical capabilities, in particular statistics, and close attention to detail Strong demonstrable computer skills, particularly MS Word, Excel, and PowerPoint
Successful candidates must be fully vaccinated against infection by COVID-19. Candidates who are unable to be vaccinated due to a personal characteristic protected under applicable human rights legislation may request to be exempt from this requirement. We will do our best to accommodate those who are unable to be vaccinated.
At Teck, we value diversity. Our teams work collaboratively and respect each person's unique perspective and contribution.
Qualified applicants interested in joining a dynamic team are encouraged to submit a resume and cover letter electronically.
We wish to thank all applicants for their interest and effort in applying for the position; however, only candidates selected for interviews will be contacted.
Teck is a diversified resource company committed to responsible mining and mineral development with major business units focused on copper, steelmaking coal, zinc and energy. Headquartered in Vancouver, Canada, its shares are listed on the Toronto Stock Exchange under the symbols TECK.A and TECK.B and the New York Stock Exchange under the symbol TECK.
The pursuit of sustainability guides Teck's approach to business. Teck is building partnerships and capacity to confront sustainability challenges within the regions in which it operates and at the global level. In 2020, Teck was named to the Dow Jones Sustainability World Index (DJSI) for the eleventh straight year, indicating that Teck's sustainability practices rank in the top 10 per cent of the world's 2,500 largest public companies in the S&P Global Broad Market Index.
Learn more about Teck at www.teck.com or follow @TeckResources
Contact Information