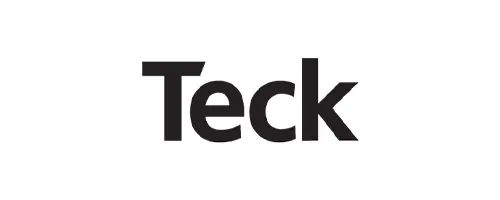 Superintendent, Project Governance and Systems
TECK
Posted 24 days ago
Job Description
Reporting to the Projects and Engineering Manager, the Superintendent, Project Governance and Systems is accountable to ensure project management systems are in place and to effectively monitor compliance, to resolve compliance gaps, mitigate risks associated with such gaps, and to continuously improve the project management systems at Trail Operations.
Responsibilities:
Be a courageous safety leader, adhere to and sponsor safety and environmental rules and procedures Manages Trail Operations' project systems and equipment including recommending and implementing system improvements, providing technical expertise and advice to plant and senior managers and setting and monitoring standards, policies and procedures Responsible to ensure that projects at Trail Operations are developed and executed in compliance with industry best standards and utilize Trail Operations' project systems Responsible for managing Project Engineer crew with suitable assignments to develop and execute project work, as well as, crew development and succession Responsible for ensuring Design Guidelines and Standards are accurate and accessible Develops and maintains relationships with engineering consultants including development of Engineering Service Agreements where required Ensures that adequate engineering services are available to Trail Operations in the required disciplines and that consultant performance standards are met or exceeded Develops and maintains working relationships and partnerships with business units to ensure services are addressing business requirements, and keeps stakeholders informed of issues that affect them Prepares and monitors annual routine budget for department Prepares annual and ad hoc property tax reporting related to Trail Operations capital projects Performs other related duties as required
Qualifications:
Bachelor's degree in Engineering, Project Management certification, or related Eligible for, or working towards, professional certification with Engineers and Geoscientists BC or Project Management Institute Minimum 12 years' of work experience including projects, engineering, supervision and leadership roles Experience with project development and execution, project management office processes, project management system development and maintenance as well as auditing Advanced computer skills in Microsoft Office Suite®: particularly Excel, Outlook and Word are necessary Strong verbal and written communication skills as well as effective interpersonal and problem solving abilities Supervisory and mentoring experience would be a definite advantage Motivated self-starter with the ability to multi-task, meet deadlines, and excel in a fast paced environment
At Teck, we value diversity. Our teams work collaboratively and respect each person's unique perspective and contribution.
Qualified applicants interested in joining a dynamic team are encouraged to submit a resume and cover letter electronically.
We wish to thank all applicants for their interest and effort in applying for the position; however, only candidates selected for interviews will be contacted.
Teck is a diversified resource company committed to responsible mining and mineral development with major business units focused on copper, steelmaking coal and zinc, as well as investments in energy assets. Headquartered in Vancouver, Canada, its shares are listed on the Toronto Stock Exchange under the symbols TECK.A and TECK.B and the New York Stock Exchange under the symbol TECK. Learn more about Teck at www.teck.com or follow @TeckResources.
Contact Information