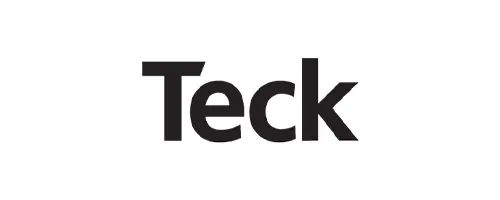 Superintendent, Process Optimization
TECK
Posted 4 months ago
Job Description
Reporting to the Metallurgy Development Manager, the Superintendent, Process Optimization is responsible for completing advanced metallurgical assessment and flowsheet design modifications for treatment of higher impurity/margin feeds; and identifying solutions for metallurgical design constraints and cost improvement opportunities.
Responsibilities:
Be a courageous safety leader, adhere to and sponsor safety and environmental rules and procedures Ownership of Metallurgy Development infrastructure (Warfield) including, but not limited to maintenance, improvements, control documents, identifying and controlling environmental aspects and impacts, permits, asbestos inventory and legacy materials Assess new feed opportunities to identify potential treatment options and to understand the metallurgical and economic impact on Trail Operations Identify and recommend technical solutions (flowsheet modifications, new unit operations) to address the process constraints or other optimization opportunities Complete preliminary financial analysis of new feed treatment strategies and optimization opportunities. Provide recommendations on path forward Define and implement the projects that deliver value or optimize the Trail Flowsheet Define the process and/or standard for process optimization projects Define contractor requirements for Engineering, Procurement and Construction of metallurgical flowsheet modifications Monitor the metallurgical process design in the delivery of Engineering, Procurement and Construction for flowsheet modification and optimization projects. Escalate corrective actions for any deviations from the metallurgical design and control Incorporate critical control management into process optimization and feed assessment projects and activities to prevent and minimize probability of material unwanted events Develop and manage reporting professionals and other staff (IE Co-ops and EITs) including selection, training, coaching, performance management, conflict resolution and all other people practices; assigns priorities and resources; and administers the terms and conditions of the collective agreement All other duties as requested
Qualifications:
Degree in Engineering with a Professional Engineering registration or equivalent related industry experience Minimum of 10 years of progressively senior level experience in a metallurgical or related industry Minimum 3 years of supervisory experience will be required for this position Significant, hands-on experience with the operations and engineering of pyrometallurgical, electrometallurgical and hydrometallurgical areas Demonstrated ability to influence others and work with cross-functional teams Strong problem solving, organizational and interpersonal skills Ability to work in a self-directed manner and possess good time management skills Knowledge of metals refining business processes, concepts, and terminology Ability to provide leadership to a diverse team, including union members Strong verbal and written communication skills
Successful candidates must be fully vaccinated against infection by COVID-19. Candidates who are unable to be vaccinated due to a personal characteristic protected under applicable human rights legislation may request to be exempt from this requirement. We will do our best to accommodate those who are unable to be vaccinated.
At Teck, we value diversity. Our teams work collaboratively and respect each person's unique perspective and contribution.
Qualified applicants interested in joining a dynamic team are encouraged to submit a resume and cover letter electronically.
We wish to thank all applicants for their interest and effort in applying for the position; however, only candidates selected for interviews will be contacted.
Teck is a diversified resource company committed to responsible mining and mineral development with major business units focused on copper, steelmaking coal, zinc and energy. Headquartered in Vancouver, Canada, its shares are listed on the Toronto Stock Exchange under the symbols TECK.A and TECK.B and the New York Stock Exchange under the symbol TECK.
The pursuit of sustainability guides Teck's approach to business. Teck is building partnerships and capacity to confront sustainability challenges within the regions in which it operates and at the global level. In 2020, Teck was named to the Dow Jones Sustainability World Index (DJSI) for the eleventh straight year, indicating that Teck's sustainability practices rank in the top 10 per cent of the world's 2,500 largest public companies in the S&P Global Broad Market Index.
Learn more about Teck at www.teck.com or follow @TeckResources
Contact Information