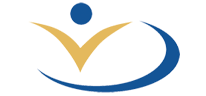 STUDENT IMMUNIZATION NURSE
Interior Health
Posted 11 days ago
Trail - Kiro Wellness Centre
TBD
Casual
Job Description
Interior Health has immediate openings for casual Student Immunization Nurse with related immunization experience to support COVID-19 immunization programs at the Kiro Wellness Centre in Trail, B.C.
In accordance with established vision and values of the organization, and under Regulatory Supervision of an RN, RPN or Nurse Practitioner, in accordance with Provincial Health Officer Orders in response to COVID-19 pandemic and in collaboration with Interior Health established processes and procedures for Mass-Immunization Clinics, provides predetermined immunization(s) to children and adults in various mass-immunization community settings. Community settings can include schools, non-health unit locations and/or designated on-site clinics. Targeted immunization programs are defined as immunization clinics set up for the purpose of delivering a specific predetermined immunization(s) to a defined group of people.
SOME TYPICAL DUTIES AND RESPONSIBILITIES:
Client assessment, screening and obtaining informed consent.
COVID-19 vaccine preparation and administration in accordance with established guidelines.
Counsels clients with regard to 'after care" and possible adverse events.
Completes required documentation including data collection.
Post immunization monitoring in a team approach - observes for and assists Registered Nurses in the management of adverse outcomes.
Maintains vaccine cold chain and appropriate disposal of sharps.
Assists with set up and dismantling of clinic.
Performs other related duties as assigned.
This is a casual opportunity. Casual means that hours are not guaranteed and may vary. Employees will be asked to work some weekends and evenings.
If you take pride in having a strong work ethic, excellent communication, critical thinking skills and have experience with administering immunizations, then we would love to hear from you. Join our team and make a difference in the lives of others! Apply today!
** You are required to complete the Immunization Competency Course-BCCDC COVID-19 in order to assist with vaccinations.
Qualifications
Education, Training and Experience:
Successful completion of Year 2 or equivalent of a recognized B.C. Nursing Program or 18 months of a B.C. Psychiatric nursing program and continued enrolment in a recognized nursing education program.
CPR Competencies (e.g. CPR certificate/experience).
Completion of BC Centre for Disease Control's Immunization Competency Course preferred. Eligibility for registration as Employed Student Registrant status with the British Columbia College of Nurses and Midwives (BCCNM) Nursing Programs.
Please attach copies of the completed certificates to your application and note your availability on your resume.
You will need to have a valid BCCNM registration, include your BCCNM registration number when you apply.
**Skills & Abilities:
• Ability to communicate effectively both verbally and in writing.
• Ability to organize assigned workload and set priorities.
• Ability to deal effectively with a variety of internal and external contacts including co-workers, physicians, community agency representatives, patients/clients, and families.
• Physical ability to perform the duties of the position.
Additional Info
We invite applicants to self-identify as First Nation, Métis or Inuit within cover letters and/or resumes. Interior Health now offers assistance from an Aboriginal Employment Advisor. If you self-identify as Aboriginal (First Nations, Métis or Inuit) and if you would like assistance with the application process, job readiness, interview readiness or tips for resume and cover letter writing, send your question via email to AboriginalEmployment@interiorhealth.ca to be redirected to the Employment Advisor.
Contact Information