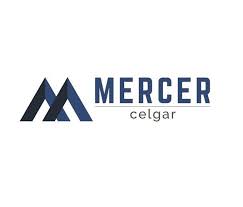 STORES SUPERVISOR/BUYER – Temporary Position 2 Years
Mercer Celgar
Posted 25 days ago
Job Description
Reporting to the Director of Purchasing, the Stores Supervisor /Buyer serves the organization by ensuring dynamically managed inventory levels while supporting critical operations that strive to reduce costs, forecast parts and balance demands. They will monitor and ensure accuracy of all input and output data in the ERP inventory system. They supervise, coordinate, and follow up on the day-to-day operations of the Stores department.
The successful candidate will have a demonstrated ability to lead in a positive, collaborative workplace that thrives on continuous improvement and critical thinking. This is a term position that will last approximately two years, beginning in the fall of 2022 with the possibility of an extension.
Key Responsibilities
Work directly with crews to maintain adherence to safe work procedures supporting Celgar's world-class safety values & beliefs. Direct the operations of the Stores department and provide leadership and support that will foster and fortify the success of the crew. Promote employee development through coaching and regular feedback. Facilitate and assist in problem-solving and troubleshooting discussions for departmental issues. Accountable for training and development of crew to maintain and enhance existing skills and develop new skills. Accountable for managing mill spare parts inventory at optimal levels Supports the supply chain by ensuring safe and efficient day to day operations of the warehousing functions Assisting maintenance and operations departments with pre-shutdown requirement lists in preparation for annual shutdowns. Assists all departments of the mill to ensure parts are on-site when required Accountable for repairable stock items and coordination with various suppliers Education and Experience
Professional Designation (i.e., SCMP, CSCP, Redseal) Supervisory and leadership experience, including leadership in a unionized environment. Results-oriented with excellent organizational, planning, and decision-making skills; Proficiency with Microsoft Excel Demonstrated ability with enterprise resources systems (ERP) Demonstrated ability to balance priorities that meet short and long-term objectives Interpersonal skills to work with all departments of the mill Application Process
Submit your resume to our HR Department by email: recruitment.mc@mercerint.com
Resumes and all supporting documents must be submitted no later than June 22, 2022 quoting competition number 2022-603.
We are an equal opportunity employer
Mercer International Inc.
At Mercer International Inc., we are exceptional people creating bioproducts for a more sustainable world. We are a diversified global producer of forest products, bioproducts, and green electricity with operations in Germany, Canada, and Australia with a consolidated annual production capacity of approx. 2.2 million tonnes of kraft pulp and 550 million board feet of softwood lumber. For further information, please visit www.mercerint.com.
Mercer Celgar
Mercer Celgar is one of four pulp operations owned and operated by Mercer International Inc., producing pulp, bio-energy, and bio-extractives. Mercer Celgar is situated near Castlegar, BC, where we employ 427 team members who work together to produce approximately 500,000 tonnes of Northern Bleached Softwood Kraft pulp, enough eco-certified green energy to supply our own needs plus up to an additional 20,000 homes and 250,000 litres of turpentine annually.
At Mercer Celgar, we make more than just pulp. We are also working hard to help build a more sustainable and positive economic future for Castlegar, our surrounding communities and the families that live within them. For further information, please visit our website at www.mercerint.com.
Contact Information