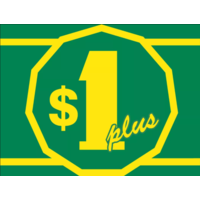 Store Associate
Dollarama L.P.
Posted 10 days ago
Job Description
As a provider of essential everyday necessities, our Dollarama stores remain open and continue to recruit new members for our teams to provide a continued service to millions of Canadians during this COVID-19 pandemic. For your safety and that of our employees, we have implemented additional cleaning and disinfecting procedures in-store.
Dollarama is Canada's leading national operator of dollar stores and has grown to become a Canadian success story and a household name. Our head office, distribution centre, and warehouses are located in Montreal. Approximately 20,000 retail employees work in our corporate stores located across the country.
At Dollarama, we are determined to meet and exceed our customers' needs by providing a positive and consistent shopping experience, with compelling value, and a broad assortment of everyday consumer products that are designed to generate consumer loyalty.
Position Summary
Working as part of a team, the Store Associate performs all general operations and merchandising duties required to successfully run a Dollarama store.
Key Accountabilities
The Store Associate is responsible for the following:
Operating a cash register; Assisting in the receiving and stocking of all merchandise; Ensuring the established merchandising practices are followed; Providing quality customer service; and Ensuring store cleanliness. Job Requirements
Experience in the retail industry is an important asset; Ability to work in a fast paced and high volume environment; Ability to efficiently organize time and manage priorities; Must be a strong team player; and Flexibility with regard to availabilities and work schedules (day, evening, week-end). If you are excited by the opportunity to join a dynamic team and work for a highly successful and growing Canadian company, please apply online or apply in person at our store located at Waneta Plaza, 8100 Highway 3 B, Trail, BC, V1R 4N7.
We thank all interested applicants. Only those selected for an interview will be contacted by our recruitment team. Please note that accommodations are available on request for candidates participating in our recruitment and selection process.
WARNING: Dollarama will never ask you to send personal information such as your full name, address, date of birth or Social Insurance Number to us via email. Should you receive any job posting or information request asking you to complete a form or send personal information to someone claiming to be a Dollarama employee we encourage you to delete that message without replying. Requests such as the ones referenced here may be an attempt by someone outside of Dollarama to obtain your personal information for the purpose of identity theft.
Contact Information