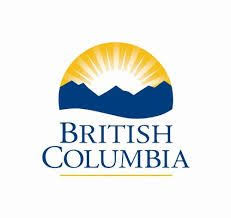 STO 24 - GIS Coordinator - South
BC Public Service
Posted 11 days ago
Multiple Locations
~$70,000
Full Time
Job Description
BCTS manages about 20 percent of the province's allowable annual cut for Crown timber, generating economic prosperity for British Columbians through the safe, sustainable development and auction of Crown timber. BCTS operates in 33 communities and directly supports over 8,000 jobs across B.C.
Data from our operations are used to help determine the market value of the timber harvested from public land and ensures British Columbians receive fair value from their timber resources.
BCTS also supports government's commitment to true, lasting reconciliation with First Nations in BC as we move toward fully adopting and implementing the United Nations Declaration on the Rights of Indigenous Peoples and the Calls to Action of the Truth and Reconciliation Commission.
The goal of BCTS is to provide credible representative price and cost benchmark data for the MPS through auctions of public timber. BCTS has three objectives supporting its goal.
Objective 1: Sell the full BCTS apportionment over the business cycle, consistent with safe practices, sustainable forest management, and reconciliation with Indigenous peoples. Objective 2: Generate direct net revenue and indirect revenue for the Province over the business cycle. Objective 3: Continuous business improvement – within BCTS, across government and with third parties.
To find out more about our program check out the BCTS website
The GIS Coordinator - South provides specialist advice to senior ministry decision makers, and to technical and professional staff in the ministry, sector or industry on the use and interpretation of corporate data set(s) and is responsible to maximize the potential of GIS and related geospatial and information technologies to support the business objectives of the program and its clients.
A career path in BC Timber Sales offers exceptional opportunities to develop new solutions to complex problems, and to learn and grow personally and professionally. Existing and future BCTS employees have the opportunity to impact public and private forests, communities, the economy and the lives of British Columbians in positive and unique ways.
The BC Public Service is an award winning employer and offers employees competitive benefits, amazing learning opportunities and a chance to engage in rewarding work with exciting career development opportunities. For more information, please see What We Offer.
The BC Public Service is committed to creating a diverse workplace to represent the population we serve and to better meet the needs of our citizens. Consider joining our team and being part of an innovative, inclusive and rewarding workplace.
The Indigenous Applicant Advisory Service is available to applicants that self-identify as Indigenous (First Nations, status or non-status, Métis, or Inuit) seeking work or already employed in the BC Public Service. For advice and guidance on applying and/or preparing for an interview for this opportunity, we invite applicants to connect with the Indigenous Applicant Advisor Amanda by email: IndigenousApplicants@gov.bc.ca or by phone: 778-698-1336.
Explore the opportunities and value working with our team can offer you: https://www.youtube.com/watch?v=it-9laHaKyc&feature=youtu.be.
For complete details about this opportunity, including accountabilities, please refer to the attached job profile. For specific position related enquiries, please contact Zeka.Zejnulahovic@gov.bc.ca DO NOT SEND YOUR APPLICATION TO THIS EMAIL ADDRESS. For more information about how to create or update your profile and how to submit your application, please refer to the Job Application page on the MyHR website. If you are still experiencing technical difficulty applying for a competition, please send an e-mail to BCPSA.Hiring.Centre@gov.bc.ca, before the stated closing time, and we will respond as soon as possible to assist you.
NOTE: Applications will be accepted until 11:00 pm Pacific Standard Time on the closing date of the competition.
In order to be considered for this position, your application must clearly demonstrate how you meet the education, experience, and professional requirements as outlined below:
Diploma or degree in geographic information systems, resource management, geography or computer science or related area, or equivalent.
Minimum of 5 years of experience developing and managing large spatial and attribute data sets and experience with database management tools and applications.
Minimum of 5 years of experience developing methodologies and performing custom geo-spatial data modelling and complex analysis and interpretations.
Preference may be given to applicants with:
Minimum of two years of experience providing small to larger scale of GIS related training for the clients.
Operational forestry specific experience conducting advanced GIS functions.
Working experience with BC Timber Sales.
Demonstrated experience automating or scripting solutions for repetitive tasks (using tools such as Python, Model Builder, FME).
Over five years of forest management experience and one year of implementing/configuring/testing forest management software application.
Willingness Statements:
Must have and maintain a valid Class 5 B.C Driver's License.
Must be willing to travel to travel with occasional overnighting for provincial/regional/local meetings.
Willing and able to complete training required to maintain currency in GIS skills and abilities.
Applicants selected to move forward in the hiring process may be assessed on the Knowledge, Skills, Abilities and Competencies as outlined in the attached Job Profile located in the Additional Information section at the bottom of the posting.
APPLICATION REQUIREMENTS:
Cover letter required: NO - Please do not submit a cover letter as it will not be reviewed. Please select "SKIP" on the cover letter screen to continue with your application.
Resume: YES - Ensure your resume includes your educational accomplishments, employment history including start and end dates (month and year) of your employment, and any relevant information that relates to the job to which you are applying.
Questionnaire – YES (COMPREHENSIVE) As part of the application process, you will be prompted to complete a comprehensive online questionnaire to demonstrate how you meet the job requirements. Please allot approximately 60 minutes to complete the questionnaire.
IMPORTANT: Comprehensive questionnaire responses will be used to shortlist applicants against the job requirements. Please ensure you include all relevant information about your educational accomplishments and employment history including job titles, start and end dates (month and year) of your employment, and your accountabilities and accomplishments.
Position Summary
This position may be performed from Nelson, Kamloops, Vernon, Cranbrook, Castlegar, Revelstoke, Merritt, 100 Mile House, or Clearwater but other BC Timber Sales locations may be negotiable based on operational requirements. An eligibility list may be established for future similar temporary and/or permanent vacancies within the BC Timber Sales, Nelson, Kamloops, Vernon Cranbrook, Castlegar, Revelstoke, Merritt, 100 Mile House, Clearwater.
On November 1, 2021 the BC Public Service announced the COVID-19 Vaccination Policy that defines the conditions and expectations for BC Public Service employees regarding vaccination against COVID-19. Among other possible measures, proof of vaccination will be required by November 22, 2021. It is a term of acceptance of employment that you agree to comply with all vaccination requirements that apply to the public service. More information can be found here.
An excellent career building opportunity for a self-motivated leader.
Contact Information