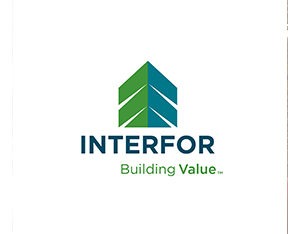 Spark Watch / Weekend Casual General Labor
Interfor Corporation
Posted 2 months ago
Job Description
COVID-19 Information: Interfor continues to put safety first at all sites and has implemented many exposure control measures including social distancing, increased sanitization, PPE and physical barriers across the site.
Position Info
Compensation: $30.68/hour. Shift: Shift will be Saturday's and Sunday's Who We Are
Interfor is a growth-oriented and safety focused lumber company with 4 sawmills in BC and a total of 17 mills across North America. We have an annual production capacity of approximately 3 billion board feet and provide sustainable and environmentally friendly forest products to our customers around the world.
What We Offer
Work-Life Balance: Work schedules that allow you to be home each night. Compensation: Competitive wages and benefits. Benefits plan includes: extend health and dental, life and disability, short- and long-term disability, RRSP, EAP and profit sharing. Please note: casual employee are not entitled to benefits. Career Growth: Training, development, and growth opportunities in a stable environment. Culture: Interfor builds value for employees by providing a career where they contribute, grow and prosper. We bring out the best in our employees by offering long-term, rewarding careers supported by training and education, opportunities for promotion, and great benefits. We're growing in exciting directions. Come be a part of our success. What You'll Do
Work in a safe and efficient manner while following all safety rules and regulations Work as a member of the production team doing a variety of jobs across the site including clean-up, yard maintenance, stacking lumber and Be a valuable member of the weekend maintenance team by providing fire/spark watch What You Offer
Strong safety background Ability to follow safety protocols Ability to meet physical demands including walking, standing, sitting, climbing stairs, bending and lifting up to 50 lbs. Ability to work a variety of shifts. Experience in an industrial environment or working around heavy equipment Good work ethic and enjoys physical work Strong interpersonal and communication skills Ability to work effectively in a team environment
Interested in being a part of our team?
We appreciate the interest of all applicants, however, only those selected for an interview will be contacted. All applicants offered a position must successfully complete a pre-employment drug & alcohol test and background check. Interfor is an Equal Opportunity Employer building a capable, committed, diverse workforce. All qualified applicants will receive consideration for employment without regard to race, color, religion, sex, national origin, protected veteran status, or disability.
Contact Information