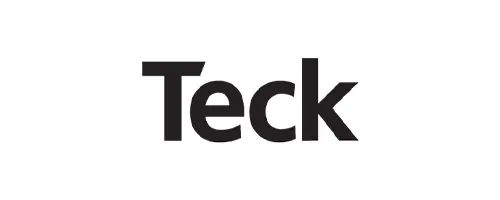 Shutdown-clerk- Temporary 3 months -Teck Resources
Teck Resources
Posted a month ago
Job Description
Reporting to the Shutdown Quality Assurance Specialist, under the direction of Asset Management, the incumbents enter Turnaround tracking information, perform cost control functions, enter quality data and contribute to the scope control related to the spring 2023 turnarounds.
This role is in the welcoming community of Trail, situated in the beautiful West Kootenay region of southeastern British Columbia. Here you will find outdoor adventure at your fingertips! Whether it's biking and skiing, or the laid-back atmosphere of fishing and hiking, there is something for everyone.
This position offers a compressed workweek with alternating Fridays off and comes with a competitive compensation and benefits package. Come experience what work life balance is all about!
Responsibilities: Be a courageous safety leader, adhere to and sponsor safety and environmental rules and procedures Assist in tracking and recording all contractor costs for the duration of the shutdown Organize and order equipment, and supplies for the shutdown cost center Review contractor attendance and time sheets for accuracy Ensure submitted costs are in accordance with Contractor Service Agreements Update JDE maintenance order system with changes where required Assist in tracking and recording all quality, engineering documents, scope control and ensure proper document storage and retention
Qualifications: Previous experience in JD Edwards, MS Excel, MS Word, and MS Outlook is required Experience with SharePoint, Visio and MS PowerPoint would be an asset Strong interpersonal, communication and organizational skills are required Ability to adapt to ever-changing work demands and fast-paced environment Must be detail oriented Ability to work independently and as part of a team
At Teck, we value diversity. Our teams work collaboratively and respect each person's unique perspective and contribution.
Qualified applicants interested in joining a dynamic team are encouraged to submit a resume and cover letter electronically.
We wish to thank all applicants for their interest and effort in applying for the position; however, only candidates selected for interviews will be contacted.
Teck is a diversified resource company committed to responsible mining and mineral development with major business units focused on copper, steelmaking coal, zinc and energy.
Headquartered in Vancouver, Canada, its shares are listed on the Toronto Stock Exchange under the symbols TECK.A and TECK.B and the New York Stock Exchange under the symbol TECK.
Learn more about Teck at www.teck.com or follow @TeckResources
Contact Information