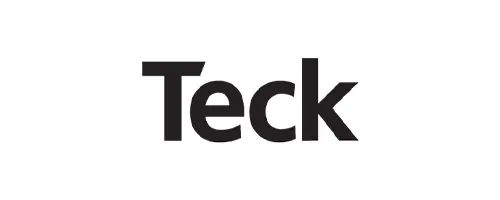 Shift Leader, Roaster Acid - Teck Resources
Teck Resources
Posted a month ago
Job Description
Reporting to the Production Superintendent, Roasting & ZPL, this position will be accountable for the safe and efficient operation of the Roaster and Zinc Pressure Leach plants and the development and training of team members.
The Trail Operations smelting and refining complex is an integrated smelting and refining operation that produces zinc, lead, silver, cadmium, indium, fertilizers, sulphuric acid and other products.
This role is in the welcoming community of Trail, situated in the beautiful West Kootenay region of southeastern British Columbia. Here you will find outdoor adventure at your fingertips! Whether it's biking and skiing, or the laid-back atmosphere of fishing and hiking, there is something for everyone.
This position consists of a 4X4 continuous work schedule.
Responsibilities:
Be a courageous safety leader, adhere to and sponsor safety and environmental rules and procedures Oversee operations and ensure the Roaster Acid and Zinc Pressure Leach Plants are efficiently operated to meet safety, environment, production, hygiene and quality requirements in accordance with TSBC regulations and the Environmental Management Systems requirements Provide operational expertise to resolve frequently changing process conditions Drive plant improvements by identifying and actioning changes Maintain a close relationship with operating, technical, service and maintenance personnel Monitor costs and provide variance reports to help control costs Implement injury prevention and hygiene programs to increase the safety/hygiene awareness of employees Deal with personnel and union matters; investigate and attempt to resolve personnel and union conflicts. Ensure quality assurance procedures are implemented and adhered to Set daily objectives for crew and report daily on performance with respect to KOV/KIV of business (process KOV/KIV's, costs KOV/KIV's) Lead the development and training of all team members including performance and task management Assist in shutdowns as required
Qualifications:
2nd Class Power Engineer certificate is required; however, applications from candidates who hold a 3rd Class Power Engineer certificate and are actively working on obtaining their 2nd Class certificate will be accepted and considered Exposure working in a unionized environment and knowledge of Collective Agreements an asset Able to plan and organize your own work as well as the work of others Excellent analytical and decision-making skills Good oral and written communication skills promoting open communication and demonstrating respect for others Strong work ethic and high standards of performance for self and work team Demonstrated mechanical aptitude and the ability and willingness to learn
At Teck, we value diversity. Our teams work collaboratively and respect each person's unique perspective and contribution.
Qualified applicants interested in joining a dynamic team are encouraged to submit a resume and cover letter electronically.
We wish to thank all applicants for their interest and effort in applying for the position; however, only candidates selected for interviews will be contacted.
Teck is a diversified resource company committed to responsible mining and mineral development with major business units focused on copper, steelmaking coal, zinc and energy.
Contact Information