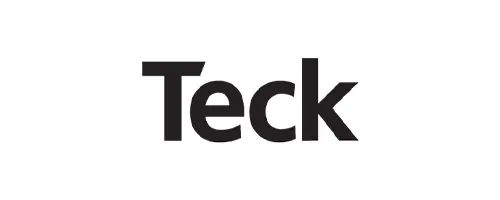 Shift Leader, Electrolysis
TECK
Posted 11 days ago
Job Description
Reporting to the Production Superintendent, Electrolytic, the Shift Leader, Electrolysis is accountable for the continuous operation and maintenance of the Electrolytic Plant Zinc Operations.
Responsibilities:
Be a courageous safety leader, adhere to and sponsor safety and environmental rules and procedures Ensure Electrolytic Plant resources are utilized efficiently to meet production, safety, hygiene and quality targets Ensure plant conformance to the Trail Environmental Management Systems (EMS) requirements Maintain a close working relationship with associated operating, technical, and maintenance personnel in coordinating plant operation and maintenance Contribute to cost control by assisting budget preparation, monitoring costs and identifying areas of cost reduction or efficiency improvements Manage unionized personnel; investigate and attempt to resolve personnel and contract related conflicts Set objectives for shift and report daily on performance with respect to KOV/KIV of business (process KOV/KIV's, costs KOV/KIV's, etc.) Ensure effective preventive and repair maintenance and shutdown scheduling to provide optimum performance of plants Promote and maintain high training standards for subordinates as well as self Evaluate the performance of employees utilizing performance management principles in order to recommend selection, promotion, transfer and termination Performs other related duties, as required
Qualifications:
Minimum 3 years' relevant experience Preference will be given to candidates with electrolytic experience Prior supervisory experience Familiar with Trail Operations maintenance processes and system software Demonstrated knowledge of and strong commitment towards Trail's Safety, Hygiene and Environmental policies Able to enforce Teck and Government standards and regulations as they apply to Teck employees and on-site contractors Knowledge of the Collective Agreement and associated Letters of Understanding Ability to motivate and hold others accountable for their performance Ability to plan and organize your own work as well as the work of others Ability to prioritize work, handle numerous tasks at once Good oral and written communication skills. Promotes open communication and demonstrates respect for others Has a strong work ethic and sets high standards of performance for self and work team Demonstrated mechanical aptitude and the ability and willingness to learn
At Teck, we value diversity. Our teams work collaboratively and respect each person's unique perspective and contribution.
Qualified applicants interested in joining a dynamic team are encouraged to submit a resume and cover letter electronically.
We wish to thank all applicants for their interest and effort in applying for the position; however, only candidates selected for interviews will be contacted.
Teck is a diversified resource company committed to responsible mining and mineral development with major business units focused on copper, steelmaking coal and zinc, as well as investments in energy assets.
Headquartered in Vancouver, Canada, its shares are listed on the Toronto Stock Exchange under the symbols TECK.A and TECK.B and the New York Stock Exchange under the symbol TECK. Learn more about Teck at www.teck.com or follow @TeckResources.
Contact Information