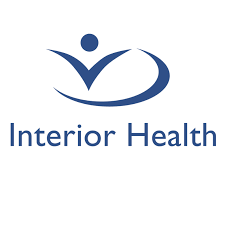 SENIORS MENTAL HEALTH AND SUBSTANCE USE (MHSU) WORKER
Interior Health
Posted a month ago
Job Description
Position Summary
Do you want a rewarding and meaningful career where you can be part of a leading health organization?
Are you confident working with seniors with severe mental health issues and visiting the client's home or social environment?
If so, then we would love to hear from you!
Interior Health is seeking a permanent full time Seniors Mental Health & Substance Use (MHSU) Worker at Kootenay Boundary Office in Castlegar, B.C.
The Seniors MHSU Worker functions as a member of the larger Hospitals & Communities Integrated Services (HCIS) health care team and as a member of a specific MHSU multi-disciplinary team whose purpose is to ensure that elderly persons with serious mental health problems made more complex by age related issues have access to timely, responsive, evidence based treatment and clinical supports across the continuum of available services.
Using knowledge of geriatric psychiatry and the aging process, the Seniors MHSU Worker provides geriatric mental health assessment, treatment, case management, community support, and as required, urgent response to clients who may, in addition to mental illness, also have serious functional impairment in the domains of physical health and personal, family, financial, occupational, and social life. The Seniors MHSU Worker functions as a primary clinician utilizing a variety of specialized treatment modalities/therapies for older individuals, groups of clients and/or their families.
Scheduled shifts are Monday to Friday from 08:00 to 16:00.
Excellent benefits! Opportunity to maximize your skills! Opportunity for growth! Interior Health is an organization where you have room to grow in a place where life outside of work is just as important to us as it is to you. Apply today! Interior Health has the perfect work/life balance.
We invite applicants to self-identify as First Nation, Métis or Inuit within cover letters and/or resumes.
Interior Health now offers assistance from an Aboriginal Employment Advisor. If you self-identify as Aboriginal (First Nations, Métis or Inuit) and if you would like assistance with the application process, job readiness, interview readiness or tips for resume and cover letter writing, send your question via email to AboriginalEmployment@interiorhealth.ca to be redirected to the Employment Advisor.
Qualifications
Education, Training and Experience: Bachelor degree from an accredited educational institution in an Allied Health, Behavioural, or Social Science field relevant to the position
Two years' recent related experience in an elderly mental health services environment or an equivalent combination of education, training and experience.
Current valid B.C. driver's license
Contact Information