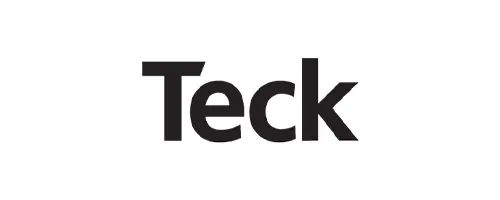 Senior Technician (Classical) Analytical Services (Temporary 10 months) Teck Resources
Teck Resources
Posted a month ago
Job Description
Reporting to the Group Leader, Analytical Services, the Senior Technician in Analytical Services performs and directs analyses in the Classical section on a wide range of routine and non-routine samples. A 5x2 schedule is in effect for this position.
Responsibilities: Be a courageous safety leader, adhere to and sponsor safety and environmental rules and procedures Contribute to the development of training documentation in support of positions within an assigned area Develop a cross-functional team of trained technicians using training documentation and existing lab resources Organize and direct the work of other technicians and trainees in the assigned lab section Organize daily work assignments to meet priorities and deadlines established by the customers Ensure the lab equipment PMs are maintained according to schedule Participate with auditors, support internal and external quality, environment and safety audits Communicate with vendors regarding the use and purchase of equipment, organize the commissioning of new instruments for service within the organization Act as a consultant in the field of classical analytical testing technology within Teck Plan and direct development projects for the section to meet the needs for new specifications and sample requirements Document and revise analytical methods in the area of responsibility Order and maintain sufficient stock of operating supplies for their area Liaise with other Analytical Services technicians to contribute to the overall efficiency of the labs Establish, implement and ensure compliance to quality system requirements, review trends, set limits Audit other technicians in lab procedures and safe work practices Modify and create worksheets in On LIMS Perform routine analytical testing in the CLS laboratory
Qualifications: Applicants must be a BC Certified Assayer, hold a degree in Chemistry, or have completed the theoretical and practical components of an Assayer Training Program Minimum of five years in a metallurgical testing laboratory Minimum of three years of current experience in a Classical laboratory setting at Teck Trail Operations
At Teck, we value diversity. Our teams work collaboratively and respect each person's unique perspective and contribution.
Qualified applicants interested in joining a dynamic team are encouraged to submit a resume and cover letter electronically.
We wish to thank all applicants for their interest and effort in applying for the position; however, only candidates selected for interviews will be contacted.
Teck is a diversified resource company committed to responsible mining and mineral development with major business units focused on copper, steelmaking coal, zinc and energy.
Headquartered in Vancouver, Canada, its shares are listed on the Toronto Stock Exchange under the symbols TECK.A and TECK.B and the New York Stock Exchange under the symbol TECK.
Learn more about Teck at www.teck.com or follow @TeckResources
Contact Information