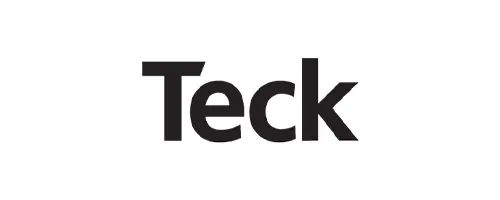 Senior Research Technologist, Technical Services, Trail (TST) Temporary (8 months)
Teck
Posted 2 months ago
Job Description
Closing Date: March 23, 2022
Reporting to the Section Leader, Environmental Technology and working under the direction of the Project Leaders, the Technician, Technical Services, Trail (TST) carries out and provides accurate experimental data for assigned projects. This posting is in the area of Environmental Technology.
Responsibilities:
Be a courageous safety leader, adhere to and sponsor safety and environmental rules and procedures Conduct complex experimental research programs under minimal supervision; provide direction and mentorship to Technicians/EIT and other personnel during the operation of research pilot plants or while conducting off-site research programs Contribute to technical investigations by providing input into planning of projects and development of a project definition worksheet; prepare reports with recommendations Design, construct, operate, troubleshoot and modify procedures and equipment used for laboratory, pilot plant and plant scale process simulations/operations; recommend equipment for laboratory and plants Contribute to the success of projects by developing new experimental procedures for research projects and new analytical methods to monitor process or reaction being studied Monitor and troubleshoot processes, perform chemical analyses, change variables, record pertinent data and produce written reports evaluating test work and formal documents on projects; recommend action Conduct test work at off-site operations, communicate with plant personnel to advise of changes and their effect on plant processes; facilitate an effective transfer of technology from research to operating environment Conduct test work and surveys at other Teck operations as part of a project team. Travel to conduct work at other Teck Resources sites will be a requirement for this role
Qualifications:
Graduate of a recognized Institute of Technology or University in metallurgical, mineral processing or chemical sciences with 10 years of relevant work experience Demonstrated familiarity with metallurgical, mineralogical and/or water treatment technologies at bench and pilot plant scales is a requirement for this role Experience working in laboratory mineral processing, water treatment, environment or operations is a requirement for this role. Possess computer skills including familiarity with MS Office software (Word, Excel, and PowerPoint) Team player with good communication skills is essential Travel for offsite work is a requirement for this role
Successful candidates must be fully vaccinated against infection by COVID-19. Candidates who are unable to be vaccinated due to a personal characteristic protected under applicable human rights legislation may request to be exempt from this requirement. We will do our best to accommodate those who are unable to be vaccinated.
At Teck, we value diversity. Our teams work collaboratively and respect each person's unique perspective and contribution.
Qualified applicants interested in joining a dynamic team are encouraged to submit a resume and cover letter electronically.
We wish to thank all applicants for their interest and effort in applying for the position; however, only candidates selected for interviews will be contacted.
Teck is a diversified resource company committed to responsible mining and mineral development with major business units focused on copper, steelmaking coal, zinc and energy. Headquartered in Vancouver, Canada, its shares are listed on the Toronto Stock Exchange under the symbols TECK.A and TECK.B and the New York Stock Exchange under the symbol TECK.
The pursuit of sustainability guides Teck's approach to business. Teck is building partnerships and capacity to confront sustainability challenges within the regions in which it operates and at the global level. In 2020, Teck was named to the Dow Jones Sustainability World Index (DJSI) for the eleventh straight year, indicating that Teck's sustainability practices rank in the top 10 per cent of the world's 2,500 largest public companies in the S&P Global Broad Market Index.
Learn more about Teck at www.teck.com or follow @TeckResources
Contact Information