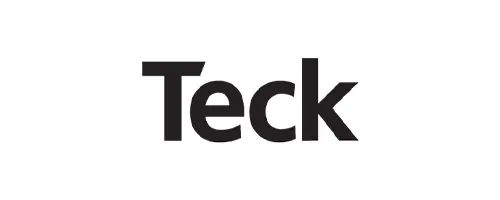 Senior Environmental Projects Engineer or Specialist - (Temporary - 12 months)
Teck Resources Limited
Posted a month ago
Job Description
Reporting to the Manager, Environment, the Senior Environmental Projects Engineer or Specialist is responsible for advancing the development of a suite of pre-defined environmental improvement projects, participating in the development and implementation of environmental improvement strategies and supporting the Environmental Monitoring team to identify and resolve environmental problems.
This role will have a dotted line to the Superintendent, Environmental Management.
Responsibilities
Be a courageous safety leader, adhere to and sponsor safety and environmental rules and procedures Works in collaboration with the Projects department and engineering contractors, through all stages of project management to advance environmental improvement projects Environmental lead to advance engineered environmental improvement projects from design and construction to commissioning. This includes supporting design and engineering work, troubleshooting, and operational readiness Works in collaboration with other Trail Operations departments and disciplines to provide environmental technical support for the implementation of engineering projects to improve environmental performance Accountable for supporting Environmental Monitoring department programs to ensure compliance with provincial and federal environmental legislation including supporting environmental incident investigations and assessments, identifying and resolving environmental problems and reporting on performance to internal and external stakeholders and regulators. Some audit support may be required The role includes helping in the continuous revision and improvement of environmental targets, the development of innovative environmental solutions, providing advice on future planning, and supporting a creative work environment
Qualifications
Degree in a relevant technical field such as Engineering, Environmental Science or Chemistry. Minimum eight years (8) of proven work experience in roles of technical leadership with heavy industry, including experience in the design and implementation of environmental projects Knowledge of Teck Metals operations, other smelter or mine operations would be an asset Knowledge of Environmental monitoring equipment for effluent or water would be an asset
At Teck, we value diversity. Our teams work collaboratively and respect each person's unique perspective and contribution.
Qualified applicants interested in joining a dynamic team are encouraged to submit a resume and cover letter electronically.
We wish to thank all applicants for their interest and effort in applying for the position; however, only candidates selected for interviews will be contacted.
Teck is a diversified resource company committed to responsible mining and mineral development with major business units focused on copper, steelmaking coal, zinc and energy. Headquartered in Vancouver, Canada, its shares are listed on the Toronto Stock Exchange under the symbols TECK.A and TECK.B and the New York Stock Exchange under the symbol TECK.
The pursuit of sustainability guides Teck's approach to business. Teck is building partnerships and capacity to confront sustainability challenges within the regions in which it operates and at the global level. In 2020, Teck was named to the Dow Jones Sustainability World Index (DJSI) for the eleventh straight year, indicating that Teck's sustainability practices rank in the top 10 per cent of the world's 2,500 largest public companies in the S&P Global Broad Market Index.
Learn more about Teck at www.teck.com or follow @TeckResources
Contact Information