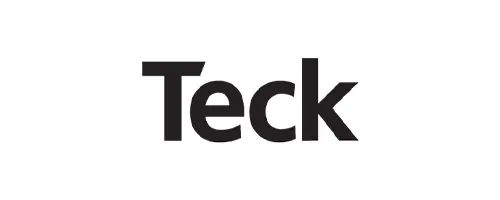 Senior Environmental Engineer or Specialist - Teck Resources
Teck Resources
Posted a month ago
Job Description
Reporting to the Superintendent, Environmental Management, the Senior Environmental Engineer, or Senior Environment Specialist developments, implements and monitors environmental strategies, policies and programs, examines operational activities to establish where improvements can be made, and ensures compliance with environmental legislation.
Portfolio rotations are in place for this role through air, water and effluent, waste management or environmental technician team leader. Incumbents are required to focus on various aspects of the Accountabilities based on assigned portfolio.
Join us in the welcoming community of Trail, situated in the beautiful West Kootenay region of southeastern British Columbia. Here you will find outdoor adventure at your fingertips! Whether it's biking and skiing, or the laid-back atmosphere of fishing and hiking, there is something for everyone.
This position offers a compressed workweek with alternating Fridays off and comes with a competitive pay and benefits package. Come experience what work life balance is all about!
Responsibilities: Be a courageous safety leader, adhere to and sponsor safety and environmental rules and procedures Manages and mentors assigned technical staff or trades in the day-to-day performance of their work, coordinates and distributes assignments and monitors workloads and backlogs, ensuring the availability of necessary tools and equipment Makes necessary adjustments, develops and implements procedures, methods, standards and controls Ensures regulatory compliance with provincial, federal and international environmental legislation including negotiating terms for permits, investigating permit violations and related legal issues Carries out audits and assessments, identifying and resolving environmental problems and reporting on performance to internal and external stakeholders and regulators Develops environmental policy, plans and actions based on external standards (ISO 14001) Supports plant managers in environmental protection analysis and the development and assessment of plant specific procedures and control measures, proposes or assesses solutions, and conducts compliance audits or provides support to corporate and external auditors Responds to employee and public feedback related to environmental concerns, conducts investigations, recommends plan of action and follows up with caller Reviews and updates Environmental Management System (EMS) reports and control documents in relation to changing regulations, equipment, processes or procedures Establishes procedures for assigned facilities, including monitoring facilities, maintains related preventive maintenance orders, lead contingency plan testing, and oversees the work of in-house or contracted maintenance staff Provides environment related support to Trail Operations projects including carrying out impact assessments to identify, assess and reduce environmental risks and financial costs Participates in rotating on-call schedule Perform other related duties as required
Qualifications: B.Sc. in Environmental Engineering or relevant degree in applied science (Chemistry) or equivalent experience is required Professional status in BC, or eligible for registration (P.Eng., P.Ag., P.Chem.) is required Experience in industrial or environmental sampling is required. Experience in management of industrial emissions would be an asset Strong analytical and technical skills, and advanced computer skills required to support data analysis and satisfy reporting requirements are required Ability to interact with public and regulators in the performance of duties is required Knowledge and experience with Environmental Management Systems such as ISO 14001 Demonstrated ability to independently develop and execute work plans in accordance with the department's objectives and schedule, combined with an ability to weigh and prioritize competing issues with multiple constraints Demonstrated supervisory experience or understanding of collective agreements and related letters of understanding would be an asset Experience with developing standard operating procedure is desirable Understanding of the integrated nature of metallurgical processes through a variety of operational experiences at Trail would be a strong asset
At Teck, we value diversity. Our teams work collaboratively and respect each person's unique perspective and contribution.
Qualified applicants interested in joining a dynamic team are encouraged to submit a resume and cover letter electronically.
We wish to thank all applicants for their interest and effort in applying for the position; however, only candidates selected for interviews will be contacted.
Teck is a diversified resource company committed to responsible mining and mineral development with major business units focused on copper, steelmaking coal, zinc and energy. Headquartered in Vancouver, Canada, its shares are listed on the Toronto Stock Exchange under the symbols TECK.A and TECK.B and the New York Stock Exchange under the symbol TECK.
The pursuit of sustainability guides Teck's approach to business. Teck is building partnerships and capacity to confront sustainability challenges within the regions in which it operates and at the global level. In 2020, Teck was named to the Dow Jones Sustainability World Index (DJSI) for the eleventh straight year, indicating that Teck's sustainability practices rank in the top 10 per cent of the world's 2,500 largest public companies in the S&P Global Broad Market Index.
Contact Information
Related programs and certificates
These programs and certificates may be relevant for you. Contact us to learn more!
View all