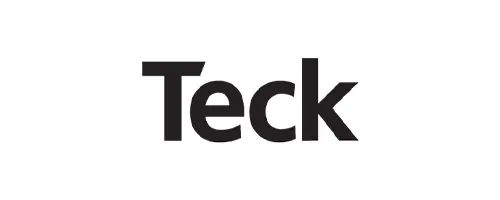 Senior Environmental Engineer or Scientist
TECK
Posted a month ago
Job Description
Reporting to the Section Leader, Environmental Technology, the Senior Environmental Engineer or Scientist is responsible for leading environmental technology development projects, providing expert technical consulting services to sites, and developing an environmental technology project portfolio. The position will require domestic and international travel, depending on portfolio, project, and personal or personnel development needs.
To be successful, we are looking for someone with excellent interpersonal and communication skills who can build relationships across multi-disciplinary teams and communicate key messages and recommendations to all company levels. This role requires a self-motivated individual who enjoys managing multiple projects and priorities with minimal supervision. Conflict resolution skills and the ability to mentor and coach individuals would be vital for success.
Join us in the breathtaking Trail of British Columbia. Here you will find outdoor adventure at your fingertips. Whether it's biking and skiing, or the laid-back atmosphere of fishing and hiking, there is something for everyone! Working a compressed workweek with alternating Fridays off, experience what work-life balance is all about.
Responsibilities:
Be a courageous safety leader, adhere to and sponsor safety and environmental rules and procedures Establish and promote the Environmental, Health, and Safety (EHS) Management System and EHS policies at off-site locations Lead and advise as a technical subject matter expert (SME) for environmental technology projects through the project lifecycle and optimize selected solutions Provide technical support as an SME to multiple sites and project teams; facilitate regulatory reporting and provide support to internal governance practices Lead techno-economic studies, including scoping or pre-feasibility engineering activities, to evaluate and rank potential technology solutions Engage with Teck's external networks to develop environmental solutions Support the ongoing development of an environmental technology project portfolio Develop and manage an initial high-level project or program plans Qualifications:
Degree in engineering with an environmental focus, or environmental science Minimum seven years of experience in an industrial, environmental field Registered, or eligible for registration, as a Professional Engineer with Engineers and Geoscientists of British Columbia (EGBC) Experience in technology development, solutions, and change management, including field and operational experience in techno-economic evaluation of technology solutions Strong knowledge of environmental solutions relevant to the activities and business of mining and mineral processing Successful candidates must be fully vaccinated against infection by COVID-19. Candidates who are unable to be vaccinated due to a personal characteristic protected under applicable human rights legislation may request to be exempt from this requirement. We will do our best to accommodate those who are unable to be vaccinated.
At Teck, we value diversity. Our teams work collaboratively and respect each person's unique perspective and contribution.
Qualified applicants interested in joining a dynamic team are encouraged to submit a resume and cover letter electronically.
We wish to thank all applicants for their interest and effort in applying for the position; however, only candidates selected for interviews will be contacted.
Your application to this posting is deemed to be your consent to the collection, use and necessary disclosure of personal information for the purposes of recruitment. Teck respects the privacy of all applicants and the confidentiality of personal information.
Teck is a diversified resource company committed to responsible mining and mineral development with major business units focused on copper, steelmaking coal, zinc and energy. Headquartered in Vancouver, Canada, its shares are listed on the Toronto Stock Exchange under the symbols TECK.A and TECK.B and the New York Stock Exchange under the symbol TECK.
The pursuit of sustainability guides Teck's approach to business. Teck is building partnerships and capacity to confront sustainability challenges within the regions in which it operates and at the global level. In 2020, Teck was named to the Dow Jones Sustainability World Index (DJSI) for the eleventh straight year, indicating that Teck's sustainability practices rank in the top 10 percent of the world's 2,500 largest public companies in the S&P Global Broad Market Index.
Learn more about Teck at www.teck.com or follow @TeckResources.
Contact Information