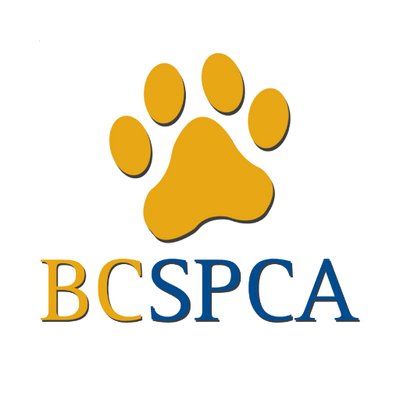 Senior Camp Counsellor
BCSPCA
Posted a month ago
Job Description
Summary: Reporting to Regional Humane Educator, the Senior Camp Counsellor will help create stimulating, fun and positive learning experience for campers in our BC SPCA youth summer camps. This position may interact with campers during online sessions or in-person at our West Kootenay BC SPCA location or a combination of the two. The primary focus of the role is to deliver content developed by the Humane Education team to engage campers in age-appropriate material related to pet care, animal welfare, nature, and the environment.
Description: Submit together as one document, your resume and cover letter outlining your suitability for this job as well as your skills in relations to this job. Please note that applications received without a cover letter, will not be considered. We will be conducting interviews in April and May, only applicants selected for interviews will be contacted.
Duties and Responsibilities:
Work with the regional humane educator on scheduled activities Communicate with the regional humane educator to confirm guest speakers Ensure a safe, clean, organized and secure camp environment for youth deal with camper behaviour issues Address parent questions/concerns Gain a general understanding of BC SPCA policies and positions on animal welfare issues Gain a basic understanding of animal care and stress signals and the ability to monitor shelter animals for signs of stress when interacting with campers Maintain open communication with shelter staff/management on planned activities Consult with shelter staff on appropriate animals for campers to engage with Lead and oversee team of camp counsellors Emcee group activities and presentations Supervise and coordinate volunteers Keep track of supplies and ensure materials are prepared for each camp week Assist the regional humane educator or branch manager in evaluating staff and addressing performance management issues Evaluate the effectiveness of activities and suggest improvements Ensure morning setup for camps, leading start of day camp group
Qualifications and Other Job Requirements:
High School Diploma or equivalent Excellent leadership skills Demonstrated experience in team-work with a teachable spirit Energetic and enthusiastic Patient, positive and hardworking Ability to communicate and resolve conflict in a constructive and professional manner Excellent verbal and written communication skills; ability to relate respectfully to a diverse audience Excellent organizational, time and general management skills Valid First Aid Certificate Must be willing to complete a criminal record with vulnerable sector check Philosophical harmony with the vision, mission and strategic direction of the BC SPCA Assets include: experience with Microsoft Excel, online learning platforms, social media, Canva, Flipgrid; working with children and having cared for animals; and for those assigned to online camps - video content creation Other Job requirements:
The HRSDC Canada Summer Jobs (CSJ) program may fund some of these positions. Please feel free to apply even if you do not meet the Canada Summer Jobs requirements including:
must be between 15-30 years of age at the start of employment must be a Canadian citizen, permanent resident, or person to whom refugee protection has been conferred under the Immigration and Refugee Protection Act for the duration of the employment; and, must have a valid Social Insurance Number at the start of employment and be legally entitled to work in Canada in accordance with relevant provincial or territorial legislation and regulations
Additional: If you are interested in providing memorable experiences for kids at our summer camp and are legally entitled to work in Canada, we want to hear from you! Apply now by visiting - https://spca.bc.ca/about-us/careers/.
Contact Information