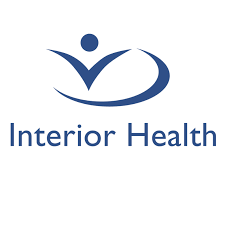 SEEKING CASUAL CARE AIDES IN THE SLOCAN (NAKUSP AND NEW DENVER) AREA!
Interior Health
Posted 23 days ago
Job Description
Position Summary
We are seeking Casual Long-term Care Attendants to join our teams in both Nakusp and New Denver!
Are you dedicated to delivering patient-centered care? Are you looking for a flexible work schedule? If the answer is 'yes' then we want to hear from you!
As a Long-term Care Attendant (LTCA) you will work as an integral part of a dynamic, multi-disciplinary team, who provide care and support in a long-term care setting. Working under the direction of nurses, LTCA's have key responsibilities in the individual care plan for each resident to meet their physical, emotional and social needs. Wages for Long-term Care Attendants are: $25.83/hour.
Casual means there are no guaranteed hours and work requirements may vary to a maximum of 40 hours per week. Many applicants start out with Interior Health in a casual capacity but are quickly successful on a permanent position, entitling them to employer paid benefits and banked time off for sick and vacation. This is a great way to start your career with Interior Health.
If you're interested in working for IH in either (or both!) of these roles, apply today and we will be in touch to discuss the current opportunities with our team that fit best for you!
Find more information about Slocan here and New Denver here.
Find more information about applying and working as a Health Care Assistant at Interior Health here.
• We invite applicants to self-identify as First Nation, Métis or Inuit within cover letters and/or resumes. • If you self-identify as Aboriginal (First Nations, Métis or Inuit) and if you would like assistance with the application process, job readiness, interview readiness or tips for resume and cover letter writing, send your question via email to AboriginalEmployment@interiorhealth.ca to be redirected to the Employment Advisor.
Qualifications
Education, Training and Experience: • Grade 12 • Graduation from a recognized Resident Care Aide/Home Support Worker Program, or an equivalent combination of education, training and relevant experience • BC Care Aide and Community Health Worker registry (please include your number) • Current valid BC Drivers' License and use of a reliable vehicle (for CHW only)
Along with a copy of your CV (or resume) please provide a copy of your certificate.
Please note: If you are offered casual work at a facility covered by the Provincial Health Officer's Single Site Order, you must comply with the requirements of the order. Casual postings are open to all qualified staff but those currently working at a single site facility should note that the hiring Manager will contact the current Manager to discuss the ability to release staff.
Contact Information