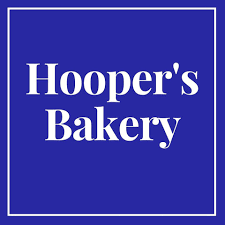 Sales Person
Hooper's Bakery
Posted 23 days ago
Job Description
As a sales person with Hooper's Bakery you are part of the Front of House team that is the face of the business. Clear communication and team work with the kitchen keeps things running smooth. You help customers make choices, provide information and answer any questions they may have.
You take orders over the phone and in person. Throughout the day you take cash and card payments and at the end of the day you process the day's cash register. You clean the front of house and help with cleaning the bakery.
Together with the rest of the team you are responsible for packaging products, stocking the front, packaging pre-paid orders for pickup at the back door and any other orders that have come in. You answer the door when customers arrive to pick up their orders and make sure they have all the products they ordered.
Additional Info
PLEASE NOTE that Hooper's Bakery is closed from August 27 until September 19. Applicants will be contacted after September 19th and interviews will be scheduled in the last two weeks of September.
REQUIREMENTS
Experience in the food and service industry preferred
Professional attitude and dress
Money handling skills
Ability to work late shifts (ending around 8 pm) preferred
Strong social skills
Service oriented and comfortable talking on the phone
APPLICATIONS To apply, please send your cover letter and resume to Ben and Rebecca at hoopers.application@gmail.com
Contact Information
Related programs and certificates
This is related text
View all