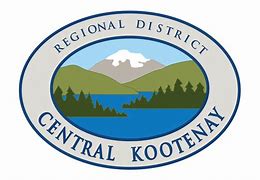 Administrative Support
Regional District of Central Kootenay
Posted a month ago
Job Description
RIONDEL COMMISSION ADMINISTRATIVE SUPPORT
Part-Time/As & When Needed Position
The Regional District of Central Kootenay (RDCK), is accepting applications for the position ofRiondel Commission Administrative Support.
REQUIRED KNOWLEDGE, SKILLS AND ABILITIES INCLUDE:
 Strong customer service orientation  Strong computer literacy skills, proficiency in Microsoft Office suite of programs  Basic cash handling and reconciliation skills  Demonstrated ability to work in a friendly & respectful manner with the public and other staff  Ability to multi-task  Superior organizational abilities  Ability to operate a variety of office equipment  Ability to problem solve and perform tasks of some complexity under minimal direction  High degree of diplomacy, discretion, independence and good judgement  Ability to maintain and preserve confidentiality  Ability to understand and carry out established accepted procedures
REQUIRED QUALIFICATIONS AND EXPERIENCE:
 High school diploma or GED, or an acceptable combination of education and experience  Related work experience, such as in customer service, reception or an administrative role  Experience with word processing, spread sheets, and handling email correspondence  Post-secondary education in an administration field would be considered an asset
The successful applicant will be required to work 4 hours on Tuesdays although days/hours are flexible; plus limited extra hours as needed for monthly Commission meetings.
Additional time may be scheduled on as and when needed basis to provide support for other members of the team or to liaise with Commissioners, the public, and RDCK staff outside of regular office hours.
The typical entry wage for this position is $26.71 per hour but ranges from $26.71 to $29.03.
Applications submitted in the form of a resume and cover letter will be accepted by Human Resources email until9:00am Tuesday, November 14, 2023.
Contact Information