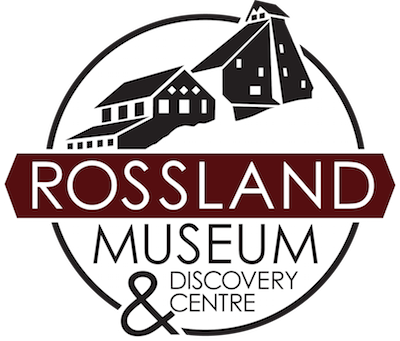 Research Assistant
Rossland Museum & Discovery Centre
Posted a month ago
Job Description
The Research Assistant will work with the Research Manager and other staff and archives volunteers to focus on some of the key research projects that must be completed for upcoming displays, exhibitions, and events, including:
Continue research and partnership development for the indigenous history of our region
Developing online content for outdoor signage and existing audio/visual content
Developing interpretive panels on key historical characters of Rossland, including associated online content
Assist with the ongoing Rossland Memories Oral History Project, including preparing keywords (or tags) of existing oral history interviews, question preparation, and conducting interviews
Assist Research Coordinator in completing a digital museum exhibit on ski racing, including conducting archival research, content development, and transcribing video and audio interviews
Develop research compilation files on various winter sports for future exhibits
The following are essential qualifications for the job:
Current student
Familiar with the Rules for Archival Description and current archival preservation methods
Must be organized, detail-oriented, self-motivated, and have excellent time management and problem-solving skills
Excellent research/sourcing skills and the ability to multi-task while maintaining accuracy under pressure
Excellent English verbal and written communication skills
Passion for education and history and working with people of all ages and backgrounds
The following are desired qualifications for the job:
Archival, Library, Museum, or History studies, or related fields.
Customer service experience
Public speaking experience
Experience working in or with the tourism and/or cultural sector
Broad knowledge of Rossland's history or at least BC History
Current First Aid certificate and RCMP Security Clearance may be required
We encourage participation from the Government of Canada's job equity groups, including women, First Nations, Métis, and Inuit persons, members of visible minority groups, persons with disabilities, and persons of any sexual orientation or gender identity and expression to apply.
Please submit your resume and cover letter clearly demonstrating how you meet the qualifications and quoting the position(s) you are applying for by email (preferred) to museumdirector@rosslandmuseum.ca or 1100 Hwy 3B (junction of Hwy 3B and Hwy 22). Please be prepared to provide at least two professional references.
For more information about this position, please contact Joelle Hodgins, Museum Director, at museumdirector@rosslandmuseum.ca or call (250) 362-7722.
Additional Info
Seasonal, Full or Part-time
Start Date: Immediately End Date: March 21st, 2023
Contact Information