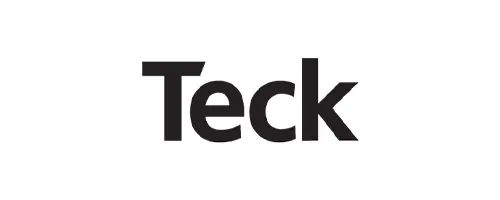 Reliability Specialist or Engineer, Temporary
TECK
Posted 3 months ago
Job Description
Reporting to the Technical Superintendent Reliability Engineering, the Reliability Specialist or Engineer is accountable for improving and sustaining the reliability of Trail Operations operating plants by investigating reliability problems, developing and implementing maintenance strategies, and providing technical support.
Responsibilities:
Be a courageous safety leader, adhere to and sponsor safety and environmental rules and procedures In conjunction with plant management, identifies equipment problems ("bad actors") that are having a negative impact on costs or production based on direct referrals, incident reports, production incidents or maintenance cost reviews Initiates a Reliability Incident Report (RIR), Root Cause Analysis (RCA), or Bad Actor Situation Appraisal (SA) as required Makes recommendations on how to eliminate or reduce asset risks, facilitates the implementation of recommendations, assists plants in the development of action plans to address the impact of critical equipment or parts on the overall reliability of the plant, develops implementation schedules and goals or milestones, and follows-up to ensure adherence to schedules Uses a combination of preventative maintenance (PM), predictive maintenance (PdM) and Condition Based Maintenance (CBM) for development of asset maintenance strategies Creates, revises or improves scope and content of maintenance strategy documentation and information Manages backlog of PM update requests, and delegates minor PM revisions (providing direction as needed) Provides quality assurance of maintenance strategies built as part of operational readiness packages for capital projects Provides verbal and written reports to keep management and work teams informed of the progress of assignments. Tracks status of assignments using 3W list and reviews the list periodically with plant management and Reliability Superintendent. Provides highlights of assignments and plant activities to Reliability colleagues at periodic roundtable discussions Advises plant on the maintenance strategy, applying Reliability Centered Maintenance (RCM) principles or Availability Workbench modeling Conducts hazard risk assessments (HRAs) or process hazards assessments (PHAs) as part of the Management of Change (MOC) Process Provides guidance to new employees, co-op students, EITs, and plant personnel Influences Business Area Managers and Superintendents, Group Leaders, Coordinators, and plant personnel about reliability related matters Performs other related duties as required
Qualifications:
Red-seal trades certification, Technical College certification or University Degree in a related field 3-5 years experience, or an equivalent combination of education and experience in a heavy industrial environment will also be considered Knowledge of reliability principles, methodologies and technology Good organizational, interpersonal and communication skills with a focus on continuous improvement Strong computer skills; MS Office required (Advanced Excel) Experience with record keeping and documentation practices Structured problem-solving skills and experience in root cause analysis Knowledge and experience with predictive maintenance technologies, an asset Team player, able to influence results through strong communication skills and presentation of data
Successful candidates must be fully vaccinated against infection by COVID-19. Candidates who are unable to be vaccinated due to a personal characteristic protected under applicable human rights legislation may request to be exempt from this requirement. We will do our best to accommodate those who are unable to be vaccinated.
At Teck, we value diversity. Our teams work collaboratively and respect each person's unique perspective and contribution.
Qualified applicants interested in joining a dynamic team are encouraged to submit a resume and cover letter electronically.
We wish to thank all applicants for their interest and effort in applying for the position; however, only candidates selected for interviews will be contacted.
Teck is a diversified resource company committed to responsible mining and mineral development with major business units focused on copper, steelmaking coal, zinc and energy. Headquartered in Vancouver, Canada, its shares are listed on the Toronto Stock Exchange under the symbols TECK.A and TECK.B and the New York Stock Exchange under the symbol TECK.
The pursuit of sustainability guides Teck's approach to business. Teck is building partnerships and capacity to confront sustainability challenges within the regions in which it operates and at the global level. In 2020, Teck was named to the Dow Jones Sustainability World Index (DJSI) for the eleventh straight year, indicating that Teck's sustainability practices rank in the top 10 per cent of the world's 2,500 largest public companies in the S&P Global Broad Market Index.
Learn more about Teck at www.teck.com or follow @TeckResources
Contact Information