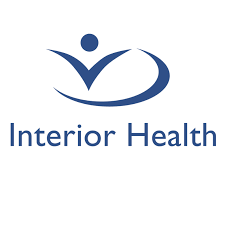 REHABILITATION ASSISTANT | LONG TERM CARE
Interior Health
Posted a month ago
Job Description
Position Summary
We have a permanent, part time Rehabilitation Assistant opening at Hardy View Lodge located in Grand Forks, BC. Days of work are Mondays through Fridays with weekends and statutory holidays off.
Hardy View Lodge, located in Grand Forks, BC, is an 80 bed, long-term care facility designed to support residents' choices, help people function at their highest level, and provide the best quality of life possible.
Interior Health Rehabilitation Assistants take clinical direction from Physiotherapists and Occupational Therapists to carry out rehabilitative treatment plans and programs. Functioning as a member of the multidisciplinary team they support in meeting the needs of the residents and assisting therapists in monitoring and evaluating their progression.
As the Rehabilitation Assistant you will be maintaining mobility and transfer, assisting the Occupational Therapist with wheel chair set ups, monitoring seating, and positioning. You'll be involved in equipment management and group and/or individual exercise programs. You are the eyes and ears for the Occupational Therapist and Physiotherapist who are there one to two days a week. Helping residents with quality of life and seating/positioning. You are a huge resource for the nurses and helping them understand equipment.
During your Rehabilitation Assistant career working in the rural setting in general you will grow you get exposed to full scope practice and get to experience everything. You are able to work with the therapists when identified areas of continued education or understanding is required. You'll have opportunity to meet with vendors and learn on different equipment.
We are looking for someone who works well with the elderly and is flexible and self driven.
An attractive remuneration package and excellent career prospects await the right candidate. In addition to an attractive wage, we offer one of the best benefit packages and pension plans in Canada. We offer paid annual vacation starting at 4 weeks (20 days) up to a maximum of 9 weeks (45 days). We also offer an attractive defined employee pension plan, life insurance, and options for maternity &/or paternity leave top-up.
If you have completed a two year Rehabilitation Assistant Diploma (aka Therapy Assistant Diploma), and value being in a smaller West Kootenay community with ample recreational opportunities we welcome receiving your application!
Qualifications
• Completion of a recognized, two-year Rehabilitation Assistant Diploma Program. • Valid Driver's License as required.
Contact Information