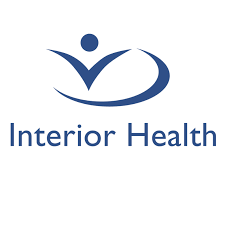 REGISTERED NURSE, HEMODIALYSIS
KOOTENAY BNDRY RGNL HSPTL
Posted a month ago
Job Description
Position Summary
Relocate to the stunning Kootenay Rockies region! If you are a Registered Nurse with Hemodialysis training and experience, we have a fantastic RN position available now at the Kootenay Boundary Regional Hospital in Trail. Days of work are rotating and shift times include day and evening shifts 07:00-15:00, 07:00-19:00, 11:00-23:00, 15:00-23:00 and 11:00-19:00. This is a relief position expected to run until the return of the current incumbent.
Located in the sunny southern interior of B.C. this region is a four-season playground surrounded by nature and renowned for long hot summers and milder winters. This area is home to many laid back and welcoming communities with affordable real-estate, restaurants, craft breweries, arts and culture, family friendly amenities and so much more.
Reporting to the Manager of Renal Services, the Registered Nurse Hemodialysis provides nursing care and support to patients and families living with chronic kidney disease or kidney related problems who may be attending the facility for hemodialysis and other medical care.
The primary responsibilities of this position are the assessment, planning, implementation and evaluation of patient care in a primary care setting. Working in collaboration with the interdisciplinary team, the Registered Nurse ensures the delivery of client–centered care by assisting individual clients and their families respond to changing health care needs. The Registered Nurse demonstrates a specialized body of knowledge and bases practice on nursing science and related content from other sciences and humanities.
We offer competitive pay, comprehensive benefits and pension plan, excellent vacation entitlement and relocation assistance. Work environments that support your growth and development, access to progressive clinical resources and a network of skilled interdisciplinary health care professionals. Apply today!
Qualifications
Graduation from an approved School of Nursing with current practicing registration with the British Columbia College of Nurses and Midwives (BCCNM). Completion of a recognized Nephrology Nursing program plus (2) two years recent related nursing experience, or an equivalent combination or education, training and experience. Current BCLS certification required. Valid BC Driver's License required.
Contact Information