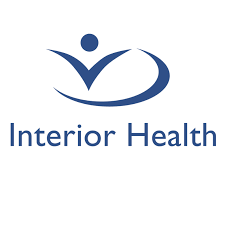 REGISTERED NURSE, HEMODIALYSIS – GRAND FORKS, B.C.
Interior Health
Posted a month ago
Job Description
Position Summary
Seeking a reliable and motivated Hemodialysis RN with strong, recent acute care experience, to join our wonderful team in Grand Forks, B.C. This is a permanent 0.92fte position. Days of work are rotating and shift times are 07:00 to 19:00.
The primary responsibilities of this position are the assessment, planning, implementation and evaluation of patient care. Working in collaboration with the interdisciplinary team, the Registered Nurse ensures the delivery of client–centered care by assisting individual clients and their families respond to changing health care needs. The Registered Nurse demonstrates a specialized body of knowledge and bases practice on nursing science and related content from other sciences and humanities.
As a B.C. top employer, Interior Health offers progressive and diverse workplaces, a network of welcoming multi-disciplinary colleagues and a range of benefits and services to support you: • Recognition of previous experience in determining salary • Relocation assistance for eligible positions • Employer paid benefits, vacation & sick time • Training and career development opportunities • Locations that qualify for B.C. student loan forgiveness
Community Profile: Grand Forks is a community of around 4,000 people, considered to be the 'hub' of the Boundary Region and conveniently located within a couple of hours driving of two major centers Spokane and Kelowna. This beautiful town is surrounded by pristine water from the Granby and Kettle Rivers. With its strong community commitment to healthy living, affordability and great quality of life; Grand Forks offers four season living with recreational activities to match. Grand Forks' cultural diversity is reflected in its local cuisine, artistry and many attractions and events. Find out more about the community of Grand Forks https://boundarybc.com/visit/grand-forks/
Qualifications
Graduation from an approved school of Nursing with current practicing registration with the British Columbia College of Nurses and Midwives (BCCNM). Completion of a recognized nephrology nursing certificate program plus two years recent related general duty nursing experience; OR completion of a recognized nephrology nursing certificate program plus one year recent related critical care nursing experience; OR one year recent related hemodialysis nursing experience; or an equivalent combination of education, training and experience. Current BCLS certification required. Valid BC Driver's License required.
Contact Information