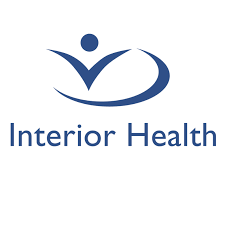 Registered Nurse | Registered Psychiatric Nurse
Interior Health
Posted 2 months ago
Job Description
We are presently hiring casual RN/RPN's with experience in mental health to join our team at the Harbour House Mental Health Group Home in Trail, B.C.
What you will work on? The Registered Nurse/Registered Psychiatric Nurse provides: nursing care to psychiatric patients, both by working independently and as a member of an interdisciplinary team; enhances quality of life for the patient and family; consults, confers, and collaborates with other health care providers; demonstrates continuous improvement and evidence based practice in nursing practice; maintains and advances own clinical competence; participates on designated hospital committees/teams and approved research projects as assigned. Nursing shifts are rotating days and nights 07:00 to 19:00 or 19:00 to 07:00 hour.
About this location/unit Harbour House is a nine-bed tertiary care facility for clients requiring residential psychosocial rehabilitation and recovery-orientated care.
Who are we looking for? Strong candidates will have experience working in a mental health or psychiatric environment and be familiar with a Psychosocial Rehabilitation (PRSR) model of care.
This position offers: • Working with residents in a case management capacity (i.e. care planning, taking residents to appointments, administering medication and reviewing effects of medication, supporting and working with the Outreach staff). • Collaborating with the Lifeskills team on daily social activities. • Opportunity to provide in-charge nursing duties when required. • Working within the PRSR scope of practice; goal setting and planning within a team-based care model. • Working together with the multi-disciplinary team in supporting residents care and growth.
Reasons to Apply at Interior Health... What we can do for you
We offer an exceptional employer-paid benefits package, recognition of previous experience in determining starting salary, and generous vacation entitlement after your first year of employment.
We offer a work environment conducive to growth and development of strong clinical skills. The opportunity to have a balanced lifestyle that allows you to maintain the quality of life you desire.
Make a difference. Love your work. Apply today!
Qualifications Graduation from an approved school of nursing. Two years' recent related experience in a mental health and addictions environment; or an equivalent combination of education, training and experience.
Current practicing registration with the British Columbia College of Nurses and Midwives (BCCNM).
Comments This posting is covered by the Provincial Health Officer's mandatory COVID-19 vaccination orders and selected applicant(s) must comply.
Interior Health now offers assistance from an Aboriginal Employment Advisor. If you self-identify as Aboriginal (First Nations, Métis or Inuit) and if you would like assistance with internal career exploration, send your question via email to AboriginalEmployment@interiorhealth.ca to be redirected to the Employment Advisor. We invite applicants to self-identify as First nations, Métis, or Inuit within cover letters and/or resumes.
Additional Info
Competition #: 01769406
Employee Type: CASUAL
Bargaining Unit: BCNU
Facility: HARBOUR HOUSE
Location: Trail
Department: KBR MH HARBOUR HSE TERT
Reports To: MANAGER OR DESIGNATE
Hourly Wage: $36.23 - $47.58
Close Date: OPEN UNTIL FILLED
Contact Information
Related programs and certificates
These programs and certificates may be relevant for you. Contact us to learn more!
View all