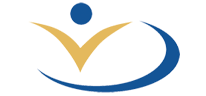 REGISTERED NURSE – HOME HEALTH – COVID COLLECTION/TESTING CLINIC
Interior Health
Posted 11 days ago
Trail - Kiro Wellness Centre
TBD
Casual
Job Description
We are looking for Registered Nurses to assist with the COVID Collection/Testing Clinic in Trail, BC.
This position will work out of the ICBC location.
Within the assigned practice area, the Registered Nurse supports the client's achievement of safe realistic and reasonable goals by assessing, planning, coordinating, organizing, implementing, evaluating and transitioning nursing and other care services for the client. In collaboration with the client, family and other care providers the Registered Nurse develops, implements and adapts a care plan, delivers direct care, assesses service eligibility and provides care management to help clients manage their own care and navigate through the various services available within the community setting. Works in consultation with other system partners and bases practice on nursing science and related content from other sciences and humanities.
This is a Casual opportunity. Casual means hours are not guaranteed and may vary and shifts may be at short notice. Casual employees are eligible to apply for internal postings including permanent and temporary positions. There are many opportunities with Interior Health that begin with casual employment and lead to regular employment.
We invite applicants to self-identify as First Nation, Métis or Inuit within cover letters and/or resumes. Interior Health now offers assistance from an Aboriginal Employment Advisor. If you self-identify as Aboriginal (First Nations, Métis or Inuit) and if you would like assistance with the application process, job readiness, interview readiness or tips for resume and cover letter writing, send your question via email to AboriginalEmployment@interiorhealth.ca to be redirected to the Employment Advisor.
If you have honed your nursing skills, are energetic, take initiative and work with a continuous improvement focus, then this position may be a fit for you. Apply today!
Qualifications Graduation from an approved school of nursing with current practicing registration with the British Columbia College of Nurses and Midwives (BCCNM). Candidates must also hold a valid B.C. driver's license.
Additional Info
Interior Health values diversity and inclusion. Our goal is to cultivate a workforce rich in culture, experience and knowledge to ensure equitable health outcomes for all of the clients we serve. We are welcoming of all populations including our Aboriginal partners throughout the Interior Health Region. We are committed to increasing our Aboriginal representative workforce to build an engaged, culturally diverse organization focused on the goal of providing high quality, sustainable healthcare through an engaged workforce and healthy workplaces. We build inclusive, trusting and respectful relationships through our partnerships.
Contact Information