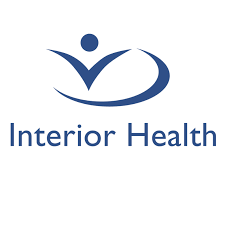 REGISTERED NURSE – GENERAL DUTY, NELSON BC
Interior Health
Posted a month ago
Job Description
Interior Health has an exciting relief part time opportunity for a Registered Nurse at our Kootenay Lake Hospital located in beautiful Nelson, B.C. This relief is until August 16, 2023 or return of the incumbent.
What will you work on?
The Registered Nurse practices in a variety of clinical settings and is responsible for the assessment, planning, implementation and evaluation of client care. Working in collaboration with the interdisciplinary team, the Registered Nurse ensures the delivery of client–centered care by assisting individual clients and their families respond to changing health care needs. The Registered Nurse demonstrates a specialized body of knowledge and bases practice on nursing science and related content from other sciences and humanities.
RNs work days and nights, 07:00 - 19:00, 19:00 - 07:00 hours.
How will you create impact?
Joining our IH team will allow you to challenge yourself professionally while enjoying all the personal pursuits available to you within this fantastic community.
About this location
Kootenay Lake Hospital is a Level 1 Community Hospital offering services including surgical, inpatient and emergency. The KLH medical unit is a busy medical floor in a small rural hospital in Nelson. It's funded for 27 beds and up to 3 overflow. RNs work 12 hours shifts 24 hrs/day. There is 1 RN and 1 LPN per team of 8-10 patients on day shift and 3 RNs and 1 LPN on night shift.
Why apply at Interior Health?
We offer an exceptional employer-paid benefits package, recognition of previous experience in determining starting salary, and generous vacation entitlement after your first year of employment.
We offer a work environment conducive to growth and development of strong clinical skills. The opportunity to have a balanced lifestyle that allows you to maintain the quality of life you desire.
If you value being in a smaller Interior of B.C. city with ample recreational opportunities and you think this position sounds like a fit to you, we welcome receiving your application. Come live, work and play where others only vacation!
Qualifications
• Graduation from an approved School of Nursing with current practicing registration with the British Columbia College of Nurses and Midwives (BCCNM).
Contact Information