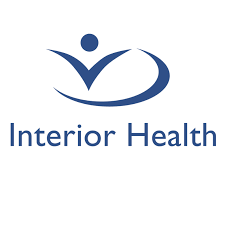 REGISTERED NURSE – GENERAL DUTY (MED/SURG)
Interior Health
Posted 22 days ago
Job Description
Position Summary
Casual Registered Nurse opportunity at the Elk Valley Hospital situated in the heart of the Canadian Rockies in the picturesque mountain town of Fernie, B.C.
Who are we looking for?
If you are a flexible and reliable Registered Nurse who enjoys being part of a small and supportive team, in a friendly community, this opportunity is for you.
What will you work on?
The Registered Nurse practices in a variety of clinical settings and is responsible for the assessment, planning, implementation and evaluation of client care. Working in collaboration with the interdisciplinary team, the Registered Nurse ensures the delivery of client–centered care by assisting individual clients and their families respond to changing health care needs. The Registered Nurse demonstrates a specialized body of knowledge and bases practice on nursing science and related content from other sciences and humanities.
Days of work are rotating days and nights and hours of work are 07:00-19:00 and 19:00-07:00 hours.
About this location/unit
Elk Valley Hospital is a Level 1 community hospital with a 20 bed medical-surgical unit, a busy 24/7 Emergency department, maternity unit and operating room on site.
Fernie is a charming, historic city in the mountains with a welcoming community of approximately 5000 residents. Outdoor recreation is a way of life all year round with a network of trails for hiking and biking; the Elk River offering fly-fishing and rafting and the Fernie Alpine Resort offers easy access to winter sports. Downtown Fernie is a combination of historic and contemporary buildings and offers something for everyone with cultural attractions, boutiques, eateries and coffee shops.
Reasons to Apply at Interior Health... What we can do for you
Interior Health strives to create an environment where you enjoy the work you do, the place where you work, and the people around you. As a member of the Interior Health (IH) team, you'll have access to services and benefits that can help you get the most out of work while maintaining a balanced lifestyle. Our focus is on giving people room to grow, to make an impact in the lives of others.
Come and join our team….Come live, work and play where others only vacation. Make a difference. Love your work. Apply today!
Qualifications
Education, Training and Experience:
• Graduation from an approved School of Nursing with current practicing registration with the British Columbia College of Nurses and Midwives (BCCNM). • Experience in Perinatal or Emergency would be considered an asset
Contact Information