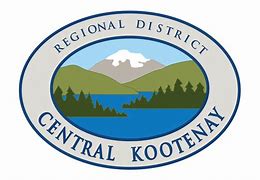 Regional Manager Recreation and Client Services
Regional District of Central Kootenay
Posted 14 days ago
Job Description
The Regional District of Central Kootenay (RDCK) is inviting applications for the position of Regional Manager, Recreation and Client Services. This position is based in Castlegar, BC.
The Regional Manager of Recreation and Client Services is responsible for the strategic delivery of recreation and leisure programs and client services across the RDCK.
They are supported by a dedicated team, including a Regional Program Manager with 4 Regional Programmers, a Communication and Community Engagement specialist, a Regional Parks Planner and a Recreation and Systems Support Administrator.
As a strong advocate for community development and wellness, the Regional Manager, Recreation and Client Services manages a team that supports and liaises with a variety of community partners in the planning and delivery of community programs.
The ideal candidate is experienced in working with multiple stakeholders and identifying and developing strategic program delivery for residents living in rural area and municipalities
This is an exciting senior role within our Community Services group.
There has never been a more exciting time to be part of this team! Reorganized in 2022, this is one of two Regional Manager positions within Community Services, reporting directly into the General Manager, and a key partner with the Regional Manager, Operations & Asset Management.
Together, they work to deliver on the RDCK community services vision to provide sustainable recreation service delivery with integrated facilities, parks, libraries and programs that are innovative, inclusive and barrier free.
REQUIRED QUALIFICATIONS:
Completion of post-secondary degree or an acceptable equivalent combination of education and experience in the field of recreation management. Minimum 5 years' experience in managing people, recreation facilities, and programs. Experience working in a unionized environment would be considered an asset.
Please go to our website for a detailed job description: www.rdck.ca/jobs.
This is a permanent full time position working 35 hours per week. This benefitted position includes a competitive extended Health & Dental plan, Short and Long Term Disability, Life insurance, and enrolment in the Municipal Pension Plan.
To apply please complete our online application which can be found here: Employment Application.
Applications will be accepted until 12:00pm March 20, 2023.
Thank you for your interest in working with the Regional District of Central Kootenay. All submissions will be acknowledged although only those individuals shortlisted to participate in the interview/testing process will be contacted.
This posting may be used to fill other similar positions within the RDCK over the next six months
For more information contact:
humanresources@rdck.bc.ca | 250.352.8150 or visit rdck.ca/jobs to apply
Organization: Regional District of Central Kootenay Region: West Kootenay / Boundary Professional Categories: Parks & Recreation, Executive / Administrative Management Posted: March 7, 2023, 11:59 am Expires: March 20, 2023, 12:00 pm
Education Requirement: College, CEGEP or other non-university certificate or diploma from a program of 1 year to 2 years Job Experience: 5 years or more
Contact Information