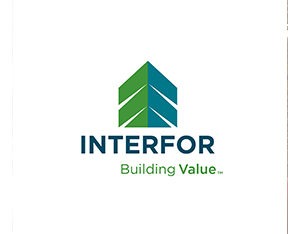 Red Seal Millwright - Part Time
Interfor
Posted 2 months ago
Job Description
Interfor is seeking energetic and enthusiastic team players to join our team as a part-time Red Seal Millwright – Part Time in Castlegar. Starting rate for this position is $46.08 per hour.
What You'll Do
Preventive maintenance and repair of saw and planer mill equipment. Breakdown repairs of saw and planer mill equipment. Set up and calibration on planer mill equipment. Install machinery and equipment according to layout plans, blueprints, and other drawings. Work in a safe and efficient manner, following all safety rules and regulations. What You Offer
Red Seal Millwright or Planer Technician certification required. Strong safety background. Sawmill/planer experience an asset. Good technical, problem solving and trouble-shooting skills. Mechanical/electrical aptitude. Who We Are
Interfor is a growth-oriented forest products company, operating in all major forest products markets across North America. We offer one of the most diverse lines of wood products to customers around the globe, produced in safety-focused, world-class facilities. We strengthen and contribute to the local economies, build value for our employees and customers, and operate with world-leading sustainable forest management practices. We are proud to produce sustainable building materials that contribute to a healthy and sustainable future. Check out www.interfor.com to learn more about our approach to sustainability.
Interfor is one of the largest forest products companies in the world and we're growing in exciting directions. Come be a part of our success! #StartHereGoFar
What We Offer
Interfor provides local stability and opportunity. We help bring out the best in all our people by offering long-term, competitive jobs supported by training, continued development and great benefits.
We want you to grow your career with Interfor. With our industry leading training programs and track record of promoting from within, you'll have plenty of opportunities to 'Start Here. Go Far.' Check out our Employee Development Programs to learn more at www.interfor.com/careers.
We appreciate the interest of all applicants, however, only those selected for an interview will be contacted. All applicants offered a position must successfully complete a pre-employment drug test and background check. Interfor is an Equal Opportunity Employer building a capable, committed, diverse workforce. All qualified applicants will receive consideration for employment without regard to race, color, religion, sex, sexual identity, gender, national origin, protected veteran status, or disability.
Contact Information