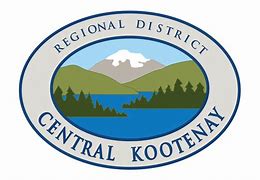 Recyling & Waste Educator
Regional District of Central Kootenay
Posted 2 months ago
Job Description
The Regional District of Central Kootenay (RDCK) isinviting applications for the position of Recycling & Waste Educator.
REQUIRED KNOWLEDGE, SKILLS AND ABILITIES:
 Excellent interpersonal communication skills and a demonstrated ability to act with tact and diplomacy when dealing with the public  Demonstrated ability to de‐escalate conflict with members of the public  Passion for Zero Waste and environmental issues  Demonstrated ability to maintain logs and records and to communicate via email  Ability to work autonomously and effectively with minimal supervision  Ability to work outdoors and have reasonable physical fitness to meet the demands of the position
REQUIRED QUALIFICATIONS:
 Completion of High School Diploma or acceptable equivalent  One year experience in a customer service position, with prior experience enforcing company policy and standards  Experience working outdoors  Experience working alone and/or in remote locations  Experience with public education would be considered an asset  Standard First Aid, Basic CPR with AED/willingness to obtain required for some sites  WHMIS certification  Valid BC Drivers License  Satisfactory Criminal Record
PHYSICAL DEMANDS:
 Constant movement, including stooping, bending, reaching, twisting and kneeling  Working alone in remote areas  Exposure to varied weather, primarily without shelter  Occasional lifting up to 25 kg (55lb)
This is a regular benefitted position, working 25+ hours per week. Applicants should be available to work a varied work schedule that includes day, weekend and/or evening shifts and will be scheduled at our Lakeside, Grohman, Ootischenia, Salmo, Balfour, Crescent Valley, and Winlaw Recycling Depots.
The hourly rate for this position starts at $20.96.
Applications submitted in the form of a resume and cover letter will be accepted by Human Resources by email untill the position has been filled.
To apply please complete our online application which can be found here: Employment Application.
Contact Information