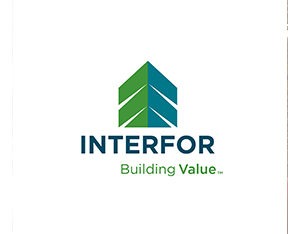 Quality Control Superintendent - Interfor
Quality Control Superintendent - Interfor
Posted a month ago
Job Description
hen you join our team as a Quality Control Superintendent, you will be responsible for all aspects of continuous improvement, oversight and development of the operation's quality control program for the site. The QC Superintendent will manage the lumber recovery and grade recovery performances of the site while ensuring the final product meets Interfor grade specifications and satisfies customer requirements. This position will oversee the activities of the QC Leads in the Sawmill and Finishing department, including the Kilns, and assist them with addressing "Out-of-Spec" situations, and they will coach and provide feedback to Sawmill and Planermill staff regarding quality issues.
What You'll Do Manages all aspects of site quality control programs. Maintain and utilize all production optimization system to maximize lumber values, grade, and recovery. Define and establish overall quality strategy to determine, investigate, and resolve quality issues. Identify and leverage opportunities to improve quality management. Train quality control staff and assess their work performance. Provide leadership for the quality control staff and drive them to plan, develop, and implement quality control procedures. Provide leadership in safety by demonstrating and upholding all safe work rules, procedures and practices, and by addressing any unsafe acts and conditions. Identify opportunities to improve lumber and grade recoveries. Work closely with production and maintenance staff in resolving quality issues. What You Offer Minimum of 5 years of sawmill, planer, and QC experience. Post-secondary education is an asset. Previous leadership experience. Experience in sawmill optimization technology. Experience in Quality Control in a lumber manufacturing facility. Lumber Grading Ticket is an asset. Commitment to high Safety and Environmental Standards. Strong computer skillset. Detailed practical knowledge of lumber grading rules and practices. Strong organizational and time management skills. Possess excellent interpersonal, team-building and communication skills. Strong trouble-shooting, analytical, and problem-solving skills. Who We Are
Interfor is a growth-oriented forest products company, operating in all major forest products markets across North America. We offer one of the most diverse lines of wood products to customers around the globe, produced in safety-focused, world-class facilities. We strengthen and contribute to the local economies, build value for our employees and customers, and operate with world-leading sustainable forest management practices. We are proud to produce sustainable building materials that contribute to a healthy and sustainable future. Check out www.interfor.com to learn more about our approach to sustainability.
Interfor is one of the largest forest products companies in the world and we're growing in exciting directions. Come be a part of our success! #StartHereGoFar
What We Offer
Interfor builds value for our employees by providing a career where they can contribute, grow, and prosper. We offer a competitive salary, based both on what you bring to the role and benchmarked to market conditions. You'll also get a competitive benefits package including:
Extended Health & Dental Short Term Disability Insurance Long Term Disability Insurance Life and AD&D Insurance Additional (Employee Paid) Life Insurance RRSP Matching Plan Participation in our Employee Share Purchase Plan (ESPP) Paid Vacation Employee Assistance Program
We want you to grow your career with Interfor. With our industry leading training programs and track record of promoting from within, you'll have plenty of opportunities to 'Start Here. Go Far.' Check out our Employee Development Programs to learn more at www.interfor.com/careers.
We appreciate the interest of all applicants, however, only those selected for an interview will be contacted. All applicants offered a position must successfully complete a pre-employment drug test and background check. Interfor is an Equal Opportunity Employer building a capable, committed, diverse workforce. All qualified applicants will receive consideration for employment without regard to race, color, religion, sex, sexual identity, gender, national origin, protected veteran status, or disability.
Contact Information
Related programs and certificates
These programs and certificates may be relevant for you. Contact us to learn more!
View all